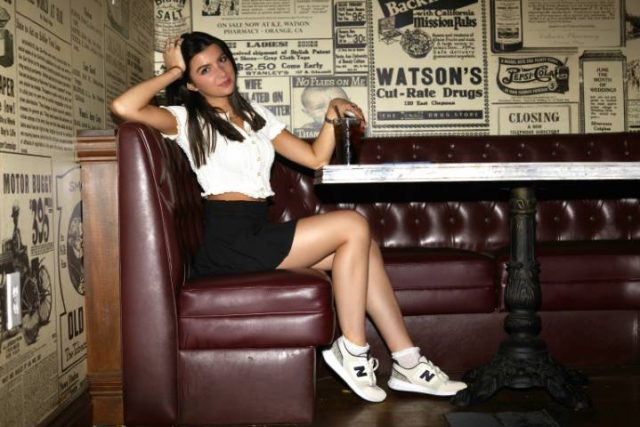 Back To School season is quickly upon us and to know more about the must-have styles to rock this Fall, DSW collaborated with social media and Tik-Tok star Ellie Zelier! Ellie's must-haves include sneakers, boots, and sandals options from various brands and designers, including Doc Martens, Kelly & Katie New Balance, and Puma! 
Known for her creative style that combines current trends and classic pieces, Ellie ensured her top picks were versatile but also timeless: shoes she can mix and match with different looks year round. Ellie's Back to School selection serves as her armor, essentials in her wardrobe to gear us up to walk through the halls with confidence and style without sacrificing comfort.
"Finding the perfect shoe for a cute outfit is the best! I loved picking three completely different looks and having the perfect shoe to match." said Ellie. Speaking on her confidence for this back to school season, Ellie says "doing the things I love makes me feel the most confident in who I am. When I'm sharing what I know and what I have with others, I truly feel my best. This could mean simply helping someone style a great outfit then teaching them how to take a beautiful picture in it".