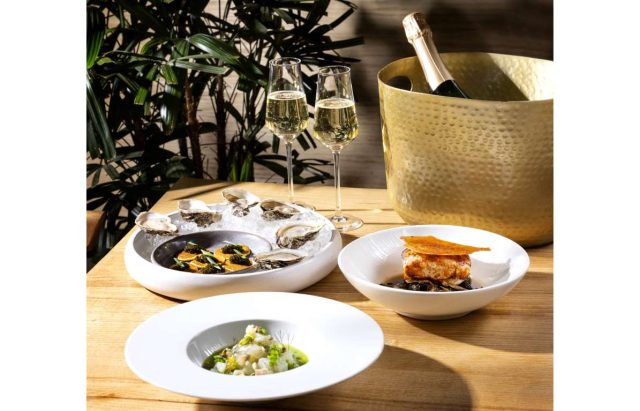 February is the season of love and that calls for celebration! Whether you're celebrating self love, a significant other, your besties, or using Valentine's Day as an excuse for a special meal, Casa Madera has you covered.
Casa Madera is known for its diverse menu, featuring inventive, bold flavors built on sustainable, organic fare, and its Valentine's Day menu is no different. This Valentine's Day, Casa Madera is offering a new feature menu made with fresh, seasonal ingredients.
Feature Dishes
Bom Bom! (complementary): Foie gras and strawberry balsamic gelee cover with dark Chocolate
Ceviche De Amor ($28): Slightly cured white fish marinated in tomatillo & serrano pepper
Sobre El Mar ($36): Scallops pan seared, saffron orange & carrot pure, jalapeno oil
Pez Espada ($48): Grilled swordfish, porcini mushroom broth and Tuscan kale sautés
La Pasion ($18): Passion fruit, dark chocolate, caramelized banana
Caviar & Champagne ($125): Oysters ½ , Osetra Caviar, Corn blinis, 2 Glasses of Champagne
National Margarita Day is on February 22, so keep the celebrations going with the limited time offering Aliento Margarita. More details and pricing below with high-res imagery to follow.
Feature Margarita
"Aliento" Margarita ($17): Tromba tequila, prickly pear, cucumber, lime, agave & tropical fog