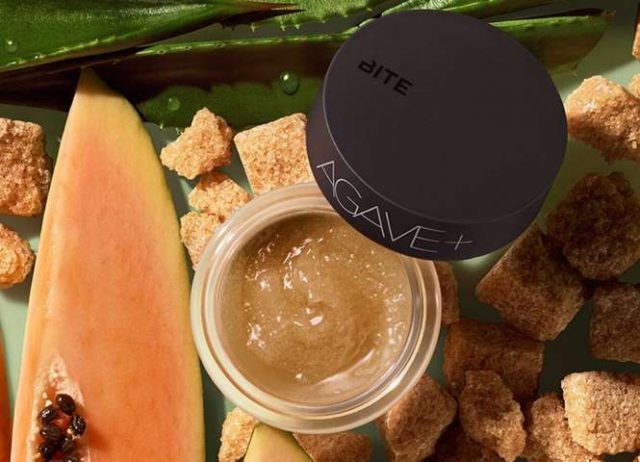 Your clean nighttime lip ritual, featuring two award-winning Agave+ minis
A unique way to celebrate National Tequila Day at home? What better way than to treat yourself with some extra Agave! While the natural sweetness in agave nectar is used as the base ingredient to add flavour to Tequila, at BITE Beauty, they use this delicious ingredient to nurture, nourish and hydrate the lips.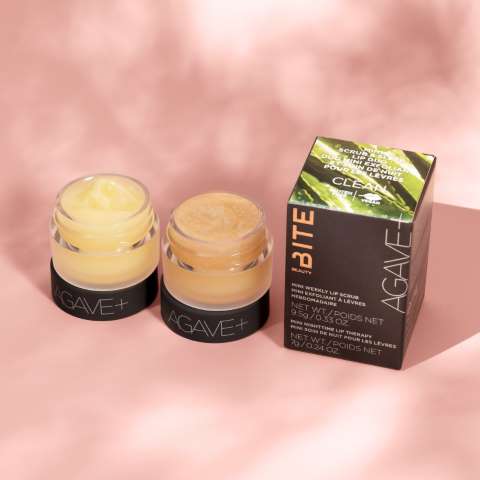 The Agave­+ Mini Scrub & Sleep Duo is your key to celebrating National Tequila Day. While you prep your favourite Tequila beverages, take the time to prep your lips with the AGAVE+ WEEKLY LIP SCRUB for a day of drinking. Follow with the AGAVE+ NIGHTTIME LIP THERAPY to help restore your lips and ensure the day ends with succulent and sweet-tasting lips!
Start off with the AGAVE+ WEEKLY LIP SCRUB formulated with the signature agave nectar, fair-trade organic golden sugar. Using papaya enzymes,this 3-in-1 scrub will exfoliate away any roughness and rejuvenate your lips by breaking down any flakes. The plant-derived squalane will ensure maximum hydration by mimicking the natural skin moisture for soft and supple lips. Your lips will ready to take on the combination of salt, lime, and tequila all day!
Finish your day by ensuring your lips are hydrated throughout the night. The perfect way to complement the agave nectar from the Tequila and the Weekly Lip Scrub, apply the cushiony and decadent AGAVE+ NIGHTTIME LIP THERAPY before sleeping. The balm-to-oil therapy will melt on to the lips to nourish the lips all night long. The unique blend of jojoba, sunflower and safflower seed oils will seal in moisture all night long and encourage a long night of relaxing sleep.
CLEAN, VEGAN, GLUTEN FREE AND CRUELTY FREE
#EVERYDAYAGAVE
Available online at sephora.ca and bitebeauty.com