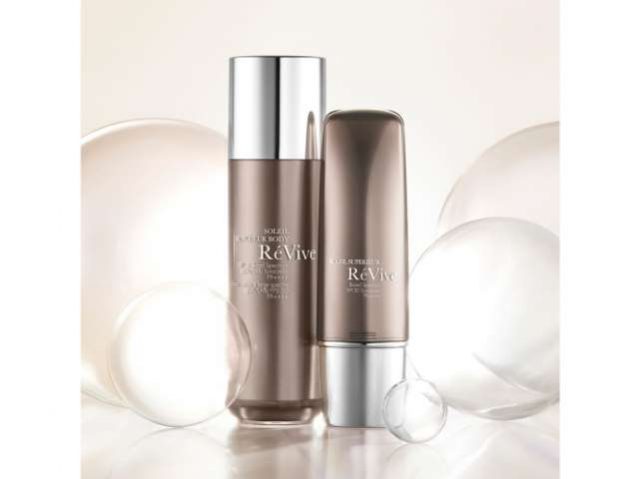 Just launched — RéVive Skincare body collection;  SOLEIL SUPÉRIEUR BODY Broad Spectrum SPF Sunscreen 50 PA++++ 
This luxurious, efficacious SPF 50 body formula features an advanced UV Defense System that is ocean/reef safe to effectively protect against sun exposure and prevent premature aging. A blend of antioxidants helps neutralize damaging free radicals while RéVive's signature Bio-Renewal Protein helps renew, smooth and soften skin. Pair this ultra-transparent formulation with renowned Soleil Supérieur SPF 50 Face for complete in-sun protection.
TECHNOLOGY/KEY INGREDIENTS
Advanced UV Defense System: Helps provide in-sun protection while softening skin and protecting it from UVA/UVB rays and premature skin aging. Ocean/reef safe sunscreen system
Antioxidant Complex: Including Vitamin E, L-Carnosine and Silybin help neutralize free-radicals that can lead to premature aging and helps nourish skin
Glycerin: Helps to soften and moisturize the skin
Bio-Renewal Protein: Skin-identical protein for skin renewal
For more information visit reviveskincare.com.