GlowBay, a new UK skincare brand to hit the market, is taking a fresh approach towards professional skincare. Founded by Chris and Annabelle Bourne, who are also the founding duo behind Eterno Skin Clinic, GlowBay offers their clients the opportunity to receive an expert skincare assessment and customised treatment plan from the comfort of their own homes.
"In 2020, after successfully running Eterno Skin Clinic for over four years, and experiencing the COVID-19 lockdowns and other restrictions, we realised that we needed to find a way to provide the highest quality skincare consultations for our clients, even when in-person clinic appointments were not possible," says Chris Bourne, GlowBay Founder and Director.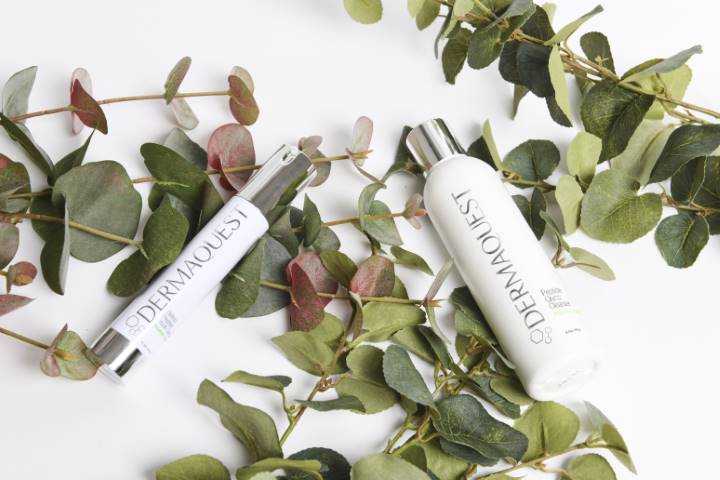 GlowBay provides professional skin clinic advice to clients without them needing to leave their homes for them to receive professional-level treatment. As part of the consultation, GlowBay provides unique skincare recipes for clients to enable them to purchase treatment products that are not available without a prescription. During the virtual consultation, GlowBay's in-house expert, Annabelle Bourne, combines different methods that are usually used during an in-person consultation at the clinic: visual assessment, pinch tests, touch tests and more.
"Proper skin assessment and analysis is the fundamental part of creating any skincare routine, especially when there are certain skin conditions that need treating, such as acne, scarring and pigmentation. It's often not possible to assess your own skin health and create a routine for yourself without specialist knowledge and expertise, so the guidance of a professional is required. Here at GlowBay, we only offer highly effective skincare products that are ordinarily only available for sale at professional clinics, and we want to make sure every single one of our clients is using products that suit their skin to get them the best results," says Annabelle Bourne, GlowBay Founder and Skincare Expert.
The GlowBay team brings years of experience to helping their clients. Annabelle entered the beauty industry as a practitioner with Destination Skin in 2012. After two years there, gaining experience in performing laser, IPL and advanced skin treatments, she opened and managed her own clinic which was a global IPL franchise. Two years later, she and her husband, Chris, opened Eterno Clinic, introducing a wider treatment range with a special focus on corrective skincare. Now, Annabelle is an official Obagi ambassador and one of the leading skin practitioners in the UK.
GlowBay clients can book 45-minute consultations with Annabelle before selecting products that match their skincare needs. After the consultation, clients receive a video recording, bespoke recommendations, product prescriptions, plus 5% discount on the first purchase.
For more information, please visit www.glowbay.co.uk.