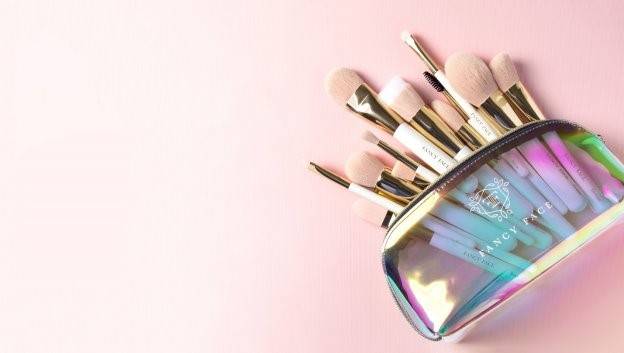 Canadian beauty brand, Fancy Face, announced today the upcoming release of its first-ever ethically made brush collection. The 15-piece 'Blushing Gold' Brush set, made from state of the art nano-wool technology, will be available as of Friday, October 16 at 6 P.M. EST exclusively on the brand's e-commerce site – fancyface.ca.
"Creating these brushes was inherently important for myself and the expansion of the brand's technology in the vegan space," states Brittany Gray, Founder, and CEO, Fancy Face. "As a 15-year veteran providing professional makeup, I had to ensure the quality of the brushes was high enough to withhold even the most intricate applications, with the softest most durable touch when creating them. I am incredibly proud to launch this product into the market!"
Founded by industry veteran and internationally renowned makeup artist Brittany Gray, the Blushing Gold Signature Brush set accompanies the brand's full namesake product line of fragrance-free, non-comedogenic, and hypoallergenic beauty/skincare products. Each brush comes complete with a luxe gold aluminum base, an eco-friendly painted pearl white wood handle, and shed-free, quick-drying ultra-soft, and anti-bacterial bristles. The set, accompanied by a holographic brush bag, also takes the guesswork out of the use of brushes, as each brush is labeled for its intended use.
The state-of-the-art nano wool technology allows the makeup to sit on top of the brush and not absorb into the bristles themselves, reducing product waste and extending product lifetime.
The Blushing Gold Signature Brush set will be available at the Fancy Face.