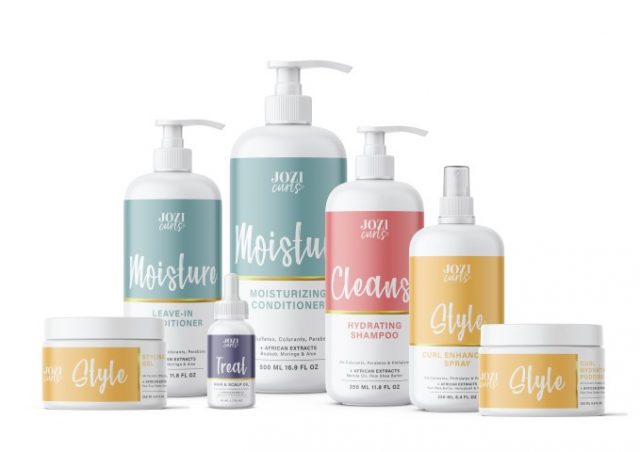 There's a misconception that you have to spend a fortune in order to have the best natural hair care products – simply not true! You don't need to break the bank to get the look you want and celebrate your crown! Jozi Curls is a fun, affordable, clean line of natural hair products made for young women with curly and coily hair. With vibrant designs and high-quality ingredients, Jozi Curls is both attainable and aspirational in its style and efficacy. Jozi Curls celebrates textured hair, nourishing it with clean formulations and natural extracts, leaving hair hydrated and healthy!
Jozi Curls is vegan, cruelty-free, clean and all ingredients are sustainably sourced. At just $4.99 each, this is true quality, value brand. The brand will launch with 7 Jozi Curls products including a Curl Enhancing Spray, a Moisturizing Conditioner, Leave-In Conditioner, Hydrating Shampoo, Curl Hydrating Pudding, Styling Gel, and Hair & Scalp Oil.
Each ingredient in this unique range has been thoughtfully selected, using African plant extracts such as Baobab, Marula Oil, Moringa, Honeybush, Raw Shea Butter, and Aloe Vera to provide intense nourishment and hydration to all curl types. Jozi Curls will be available on 1/31/21, exclusively in all Target stores and on Target.com. For more information, please visit www.jozicurls.com.