Achieving beautiful, glowing skin is a multifaceted and sometimes complex journey for many people. One thing that most people tend to collectively overlook, however, remains the same and that's the fact that skin care is not just topical.
While we all know someone who lives on takeout food and never seems to have even the tiniest breakout, it's important to understand that good nutrition is in fact a vital factor for many of us to achieve a healthy complexion.
Luckily, getting the right nutrients we need is made easy with high-quality vitamins such as smartvita. Unlike other supplements, smartvita's ingredients are all carefully curated and third-party tested to ensure quality throughout the manufacturing process.
Smartvita's Women's Total Synergy Multivitamins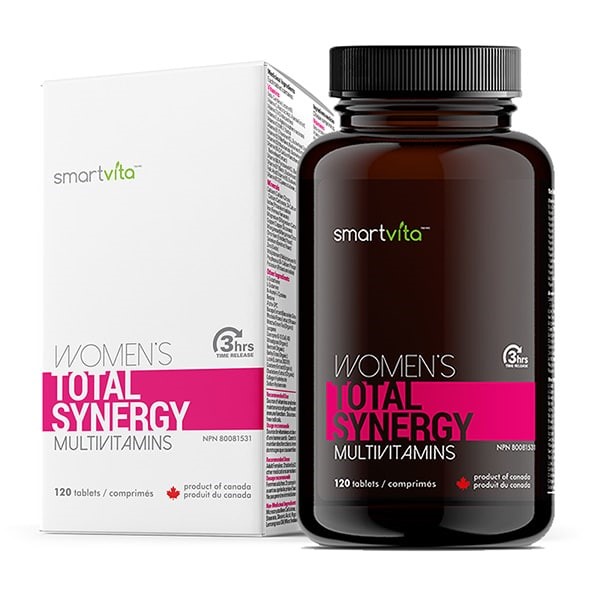 Designed to give a nutrient boost to a well-rounded diet, smartvita's Women's Total Synergy Multivitamins ($63.99 CAD) contain 3 ingredients that actually help improve overall skin health. The cranberry extract in the multivitamins is filled with antioxidants and anti-inflammatory properties that help prevent collagen breakdown and acne breakouts. Collagen hydrolysate works to reverse signs of aging and increases skin elasticity, reducing cellulite and stretch marks while sodium hyaluronate helps the skin absorb water effectively and decreases wrinkles.
Key skin-loving ingredients:
Cranberry extract
Collagen Hydrolysate
Sodium Hyaluronate
Smartvita's Premium Fish Oil 1000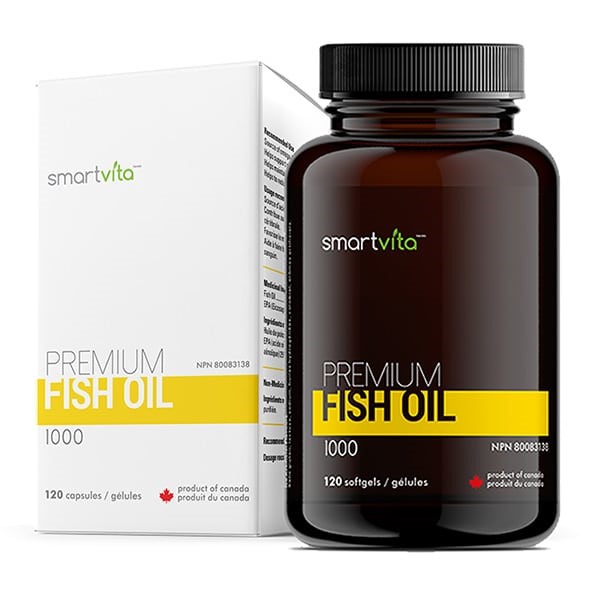 An excellent source of Omega-3 fatty acids, taking fish oil regularly can improve skin conditions such as eczema and acne. Some studies have even shown that taking fish oil can boost the skin's immunity to UV damage and skin cancer. Smartvita's Premium Fish Oil 1000 ($36.99 CAD) contains a blend of mackerel, anchovies and sardines as well fatty acids that the body can't produce on its own, such as EPA (Eicosapentaenoic Acid) and DHA (Docosahexaenoic Acid).
Key skin-loving ingredients:
Fish oil blend (mackerel, anchovies, sardines)
EPA (Eicosapentaenoic Acid)
DHA (Docosahexaenoic Acid)