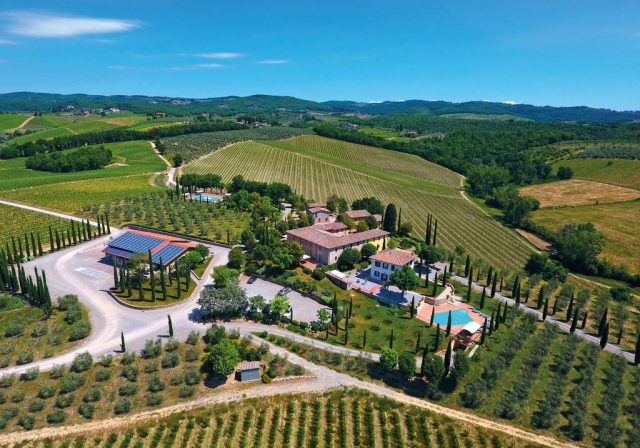 Whether you're hoping to leave the stress of work behind, spend quality time with your loved ones, or simply have something to look forward to; everyone can agree that travelling is one of life's greatest pleasures. But what happens when you start to get into a vacation rut and lack inspiration?
Recent Booking.com research found 36% of Canadian travellers worldwide are looking for a unique place to stay to rest their heads while on vacation. Here, the global leader in connecting travellers with the widest choice of incredible places to stay has delved into its properties across 130,000 destinations to reveal inspiring stays for vacation-goers to step outside of their comfort zone and embrace the benefits of limitless travel, getting the most out of their every travel moment.
CityHub – Amsterdam, Netherlands
Switch up your next trip with a visit to CityHub. With low-cost and futuristic sleeping pods in the heart of bustling Amsterdam, this may appeal to the quarter of Canadian travellers who would love to book a tech-savvy property for their next getaway. At CityHub, guests are given a wristband on arrival that allows them to unlock the pod door and control the mood-lighting, plus the mobile app lets travellers check-in and network with fellow guests or access local travel insights from the CityHosts. This would be great news to the 19% of Canadian travellers who look for assistance while travelling to help empower them to try new experiences.
Agriturismo Le Gallozzole – Monteriggioni, Italy
16% of Canadian travellers look for self-catered accommodation in the hope of tasting and experiencing local flavours, and a fifth of travellers look to experience this by staying with a host or family. Escape to Agriturismo Le Gallozzole in the beautiful rolling hillsides of Tuscany for a rustic farmhouse stay. Set on a working farm producing olive oil and wine, the apartments offer spectacular views of the Tuscan countryside and a fully equipped, rustic farmhouse kitchen. Only a short drive from the medieval town of Monteriggioni, this is the perfect outing for browsing local ingredients from the farmers markets. 41% of Canadian travellers highlight the availability of local cuisine as an important factor when selecting a holiday home, so eat until your heart's content with a stay on this idyllic working farm.
Dreamcatcher Tipi Hotel – Gardiner, USA
Turn your travel dreams into a reality with a stay at the Dreamcatcher Tipi Hotel in Montana, USA for a truly magical stay under the stars. The luxury tepees are just eight kilometres from the entrance of Yellowstone National Park and allow travellers to experience the simplistic beauty of the outdoors— appealing to more than a third of Canadian travellers who seek a holiday home that allows them to embrace the outdoors. Whether it's fly-fishing along the Yellowstone River, exploring the wildlife in the National Park or going for a dip in the Boiling River, an outdoor escape to Yellowstone shouldn't end with an ordinary holiday home stay. Choose between 10 tepees, all featuring cozy heaters, fluffy bedding and mesmerizing mountain views.
Kinnon & Co Outback Accommodation – Longreach, Australia
Research shows that 31% of Canadian travellers prefer to stay at a holiday home away from tourist hotspots. What could be further away from the well-trodden tourist path than a visit to the Australian outback? Kinnon & Co Outback Accommodation has an outdoor pool, perfect for cooling down in the Aussie sunshine, free BBQ facilities and an on-site tour desk that can arrange a variety of local sightseeing tours and activities.
Xiangzimen Youth Hostel – Xi'an, China
For a truly relaxing vacation, leave the worry of money behind by choosing affordable accommodation options. More than half of Canadian travellers (58%) agree that more budget-friendly choices for places to stay would help break down barriers and over a third (38%) think more easily available accommodation options would help remove travel obstacles. Xi'an Xiangzimen Youth Hostel in China is home to a traditional Chinese courtyard, offers both Oriental-style dormitory and private rooms and an ideal location, with only a short walk from Xi'an City Wall and Antique Street.