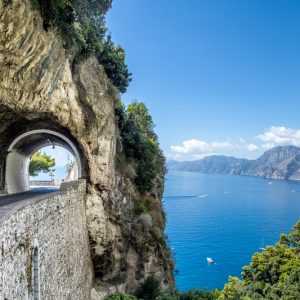 If you are looking to visit some great European destinations this year then you may find that there are just so many to choose from and that it is really difficult to decide on which places to pick. From the quaint, historic cities of the United Kingdom to the beautiful Amalfi Coast in Italy, there is are millions of places to see and things to do. Fortunately, you can generally hop from one European country to the next in an hour or two by plane or train. By booking in advance or using online discounts such as 7coupons.in, you can keep the costs down.
Here is a round up of top places to visit, including some of the more obvious destinations and also some of the hidden gems of Europe:
London – If you have never visited London before then this a must for your bucket list. London, with Buckingham Palace, Tower of London and Houses of Parliament, it is steeped in history. There is also plenty to do, with great Shows on offer on the West End, or you can take a London bus tour or take in some amazing architecture at some of the many amazing buildings like St Paul's Cathedral. London is a few hours drive or a short train journey from beautiful green countryside, or a quick flight from the magnificent Emerald Isle itself; Ireland.
The Amalfi Coast (Italy) – Italy is another great destination with a wide variety of cities and coastal areas that provide the makings of the ultimate trip. The Amalfi Coast is widely regarded as one of Italy's top places to visit with beautiful beaches and marinas that run around the coastal line of huge cliffs, making for breathtaking views. Whilst in Italy, you can also experience some of its history by visiting the ancient ruins of Pompeii or take a trip to The Vatican.
Kefalonia (Greek Isles) – A relatively small island that hosts a number of hidden gems around its coastline. The weather is generally warm all year round and there are many things to do here such as visit the unique Melissani Cave or visit one of the magnificent ports where you will see some of the most expensive yachts in the world pull in.
Paris – A city of romance and beautiful landmarks such as the Eiffel Tower, Arc de Triomphe and The Louvre. Famous for its beautiful boulevards scattered with wonderful restaurants and cafes for you to try some of Europe's finest cuisine. Also, a very good destination if you like to shop, as Paris is highly regarded as the fashion capital of the world.
Amsterdam – If you haven't visited Amsterdam before then you could be forgiven for thinking that it is merely a great destination for Stag parties and other revelers. However, as a city, Amsterdam has a lot more to offer with fantastic architecture, beautiful canals and of course, Clogs! The Anne Frank House is a very popular choice for tourists and you have to see how many bikes there are in this city just to believe it.