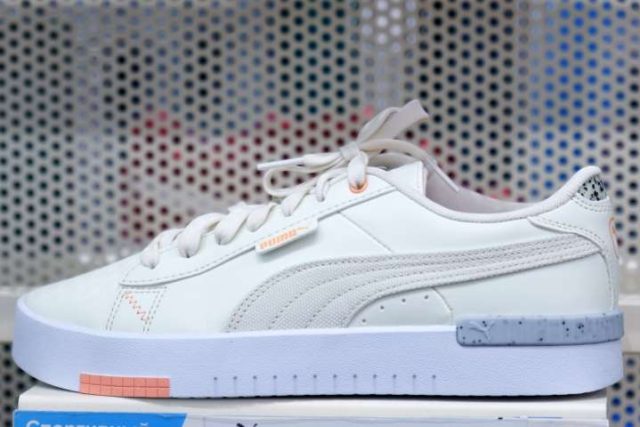 Sneakers have been dominating the fashion industry. What was once reserved for strictly athletic functions, sneakers have now become an established trend within the fashion industry, thanks to the sneakerhead community.
If you have a sneakerhead in your life, you may be at a loss as to what gift to give them this holiday season. Not to worry, this article provides you with a handy list of great gifts for sneaker lovers. So, what can you gift for a sneakerhead?
Obviously, sneakers should be on the top of your gifting list for sneakerheads. From new, hot pairs to more casual men's PUMA shoes range, you have several options depending on your budget and the sneakerhead's preferences.
That said, it can be quite risky to buy sneakers for sneakerheads since they'll know which shoes are hot and stylish and which aren't. So, make sure to brush up on the basics and learn about their preferences and styles.
Take note of the usual pairs they wear and ask about what kind of sneakers they like and which brand. You can always consult a sales representative while shopping. They can provide recommendations on the hottest or best pairs that fit your recipient's style.
Help your sneakerhead friend or loved one keep their sneakers looking good and new by gifting them a premium shoe cleaner kit. Premium shoe cleaning solutions use innovative chemical combinations that help remove grime without destroying the material of their sneakers. Plus, most of them come with a cleaning brush that helps keep those kicks clean and fresh.
Sneakerheads will surely appreciate this gift, especially if they have several white sneakers they need to keep in minty condition.
If the sneakerhead in your life loves to travel, then a shoe bag is a convenient gift to give. A durable shoe bag can help keep their sneakers safe and their travel bags organized. There are several designs offered by your favorite brands in which, regardless of what you choose, a shoebox bag is a stylish accessory, making it easy to take sneakers on the go.
If you think shoe trees are only for dress shoes, think again. Shoe trees can help in maintaining the shape of any shoes, sneakers included, and preventing toes from curling and leather materials from cracking.
But don't just settle for any shoe tree, consider one that's made of aromatic cedar.
Cedar shoe trees can absorb moisture, which makes sneakers smell. Plus, cedar has a naturally fresh scent that helps deodorize sneakers. By absorbing excess moisture and preventing odors, it can help extend the life of the sneakers.
It may not be the sexiest gift for sneakerheads, but it's quite useful to keep their shoes in tip-top shape.
What's a sneakerhead nightmare? Rain and spilling liquid on their sneakers. Not only does it ruin the cool look of their favorite sneakers, but water and other liquid can ruin a sneaker's fabric unless you give them a hydrophobic protective spray.
An invisible shoe spray can help protect their sneakers against liquid spills and even a rain storm. Premium spray can protect sneakers for hours and is suitable for almost any type of material, including canvas, leather, and suede.
Sneakerheads take pride in their sneaker collection. And even if sneakers are for wearing, when not in use, sneakerheads want to put them up for display. In this case, you can help them create a statement display collection with a light-up sneaker display.
A simple Google search, and you'll find a variety of display options–from levitating shoe displays that you've only seen in sneaker exhibits to creative and customized displays made of real recycled basketballs that can be installed on walls.
When choosing a sneaker display, make sure to choose one with LED lighting that creates that extra wow factor. Your sneakerhead buddy or loved one will surely appreciate a gift that allows them to display their prized sneaker collection and impress visitors.
Does your sneakerhead buddy like to wear different sneakers for different occasions? Help them organize their show collection with a stylish sneaker rack. Choose a rack that offers plenty of space for sneakers but doesn't take up too much floor space. They can stay organized while making it easy to choose and access their sneakers for the day.
Takeaway
Keeping up with the latest sneaker trends can be hard and overwhelming. However, gifting for a sneakerhead doesn't have to be that difficult. With this list of awesome gifts, you can find or get an idea of the perfect gift for that special, sneaker-obsessed person in your life.