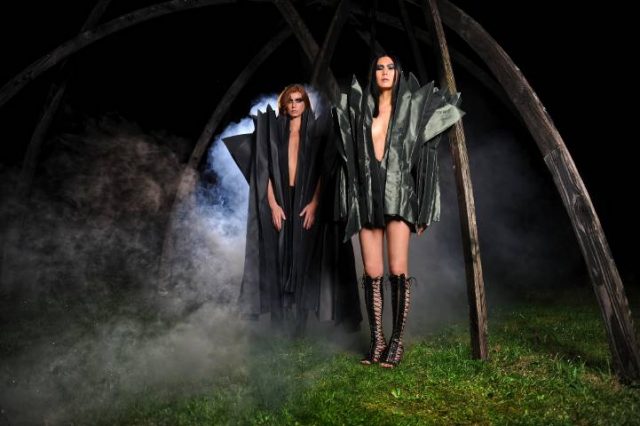 Farhad Re takes us into a day dream with his latest couture collection.
Warrior, avant-garde, both magician and elf, the woman Farhad Re imposes by her assertive character. In a world in upheaval, she drapes herself in her architectural dresses in triple organza silk, with impeccable volumes. A three-dimensional feat of silk shantung and mikado, which gives his New World Armor a captivating lightness.
The Others is the new generation of women, sensitive to hand-made, 100% natural fabrics, luxury materials, without compromising with originality and controlled eccentricity but always poetic.