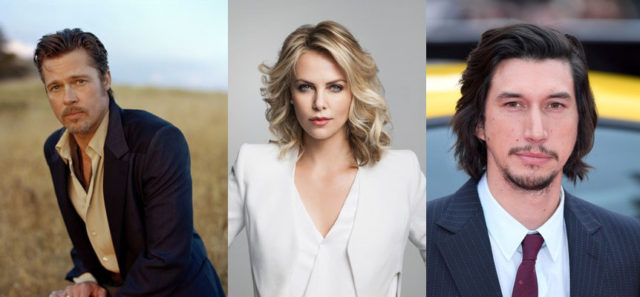 Breitling is pleased to announce the gifted actors who are the members of the first Breitling squads. This imaginative idea involves creating three-person groups (the squads) whose members are all recognized masters in their respective professions. Rooted in the dynamic values of Breitling -action, purpose, and pioneering spirit – this concept focuses on the bond created between people brought together by a shared endeavour and common goal, and will be presented in Breitling's advertising campaigns.
The Breitling Cinema Squad includes Brad Pitt, Charlize Theron, Adam Driver & Daviel Wu.
The Breitling Explorers Squad including Bertrand Piccard, David De Rothschild & Inge Solheim has been announced.
The Breitling Surfers Squad including Kelly Slater, Stephanie Gilmore & Sally Fitzgibbons has also been announced.