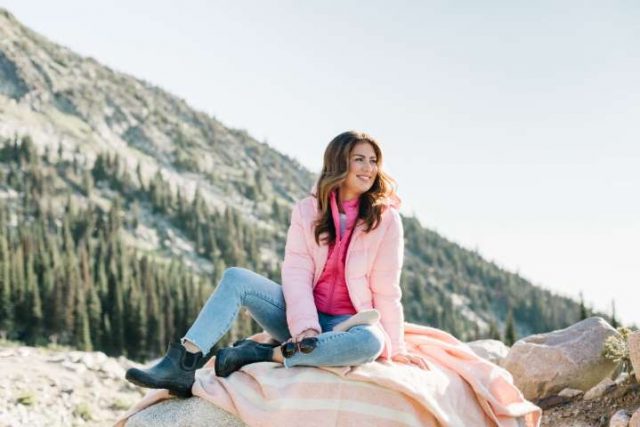 Joe Fresh today announced its collaboration with Jillian Harris, Former Bachelorette, Lifestyle Influencer and Storyteller, to partner on a limited-edition outerwear piece, the 'Jilly Jacket.' The Jilly Jacket is part of the brand's new PrimaLoft® collection that features thermal insulation to guarantee lightweight warmth and water resistance for comfort in any weather. The Jilly Jacket retails for $79.00 CAN and will be available online and rolling into stores beginning August 22, 2019.
"I'm excited to announce my partnership with Joe Fresh to launch the Jilly Jacket as part of their new line of PrimaLoft Puffers for Fall 2019," says Jillian Harris. "The Jilly Jacket is a perfect Fall staple and the PrimaLoft collection offers a range of styles for the whole family to enjoy!  I can't wait to share how I style the Jilly Jacket throughout the Fall!"
The Jilly Jacket takes classic outerwear to the next level without compromising style. Available in a beautiful blush tone, the limited-edition Jilly Jacket is filled with PrimaLoft, a synthetic alternative to down and offers warmth without bulk, water resistance and breathability.
"We are thrilled to partner with fellow Canadian, Jillian Harris who shares our passion for style and quality," said Ian Freedman, President of Joe Fresh. "The limited-edition Jilly Jacket is an exciting part of our PrimaLoft collection. We're proud that PrimaLoft insulation will be our new brand standard for functional outwear and I cannot think of a better partner than Jillian to bring this launch to life."
As part of this collaboration, Joe Fresh and Jillian Harris have partnered with Mamas For Mamas, a national charitable organization that provides support to low income mothers and their kids. Together, Joe Fresh and Jillian Harris will be making a charitable donation of Primaloft Jackets to assist mothers in need.