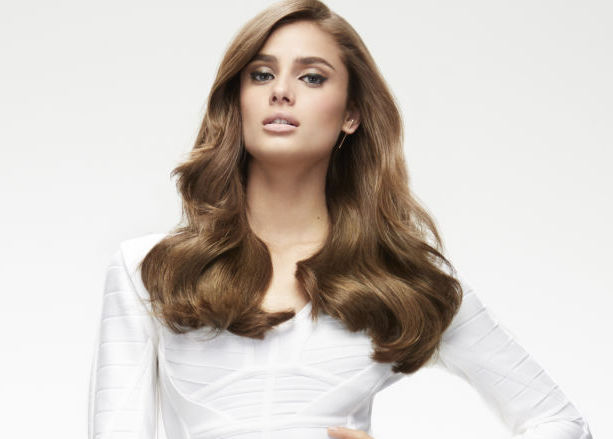 L'Oréal Professionnel is pleased to reveal its two new international spokespersons for 2017: Hailey Baldwin, niece of Kim Basinger and Alec Baldwin and Instagram icon boasting more than 8 million followers, and Taylor Hill, currently the most popular Victoria's Secret Angel. These two muses will be embodying L'Oréal Professionnel's top launches in 2017.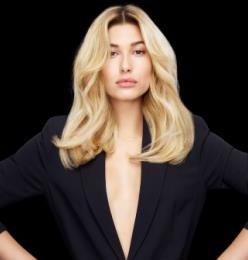 Hailey Baldwin, daughter of actor Stephen Baldwin and niece of Kim Basinger and Alec Baldwin, is a big name on today's fashion scene. A highly-sought-after model, she has already appeared on the covers of some well-known magazinesincluding Love, Tatler, L'Officiel and Marie Claire. Just 20 years old, she has more than 8 million followers on her Instagram account and every one of her posts creates a buzz on social media networks, alongside her famous friends from the Kardashian clan, Kendall and Kylie Jenner.
A selfie pro and true beauty addict, Hailey likes to play with her look, especially her hair which she wears as a fashion accessory. Having recently sported Grey Hair for her appearance at the famous and ultra-fashionable Coachella Festival, she then switched to Rose Hair before finallyreturning to the blond she's so famous for.
Hailey will be the muse for the next It Looks S/S & F/W seasons by Vanessa Bruno for L'Oréal Professionnel. This partnership with the French stylist has brought forth 24 new shades inspired by nature for the iconic INOA range. "It's amazing how just a new hair color can change everything," says Hailey Baldwin. "I feel as though it even affects my mood. With the INOA by Vanessa Bruno professional hair color I feel like another Hailey!". Hailey Baldwin will also be the new face for the 2017 PRO FIBER campaign, the hair care treatment for long-lasting repair available exclusively at L'Oréal Professionnel salons.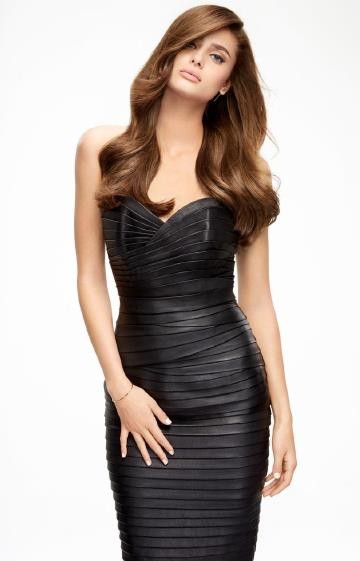 At just 19, the fashion model Taylor Hill is already igniting social media networks and created a stir at the last Victoria's Secret show, held for the first time in Paris. The young American top model has more than 6.8 million followers on Instagram and an active career, having already worked for famous brands like H&M and Forever 21. She also made a strong impression on the Fashion Week catwalks, where she walked the runway for renowned designers such as Elie Saab, Giorgio Armani and Dolce & Gabbana.
Her dream figure has recently opened the doors to the very select Victoria's Angels club.
"I'm extremely honored and very proud to be an ambassador for L'Oréal Professionnel. Hair is an important aspect of my work, so I need to take good care of it. With L'Oréal Professionnel I know my hair will always look beautiful, shiny and healthy as if I've just stepped out of the salon!" she says.
Taylor will be the face behind the big re-launch of L'Oréal Professionnel's emblematic Série Expert hair care range including the new Powermix.
In terms of hair color, she will be the face for the Majirel Color Correction campaign, a coloring service inspired by make-up in perfect affinity with the expectations of today's women that can correct a color, add radiance and enhance natural color the same way a make-up artistenhances skin tone. Today all is possible, so we can say farewell to dull hair, roots that are too dark and lackluster colors with no depth or nuance.
Taylor will be the face behind the big re-launch of L'Oréal Professionnel's emblematic Série Expert hair care range including the new Powermix.
"We're delighted to welcome Hailey Baldwin and Taylor Hill into our L'Oréal Professionnel family. They embody a new generation of women that is both addicted to fashion and ultra-connected, women who express their personality through hair color and style to transform themselvesjust like with make-up. L'Oréal Professionnel has both the ambition and strength to address these needs, thanks not only to its broad portfolio of innovative products and services but also its talented Hair Artists whom we work with worldwide," says Marion Brunet, L'Oréal ProfessionnelInternational General Manager.
Read about our Model Citizen Taylor Hill inside the Resort 2017 issue of NICHE