As a pioneering wedding dress designer, Rani St. Pucchi has personally worked with more than 15,000 brides since launching her St. Pucchi Bridal House more than 30 years ago. During that time, St. Pucchi has accumulated a wealth of knowledge about the challenges brides face not only in finding the perfect wedding gown but also in mastering the myriad details that go into planning the most important day of their lives.
St. Pucchi pours all of that information, along with her heart and soul, into her new book, Your Bridal Style; Everything You Need to Know to Design the Wedding of Your Dreams (Köehlerbooks-December 20). In this comprehensive work, St. Pucchi discusses how to plan a wedding that is fun and unique to each bride and one that expresses the shared values of bride and groom without breaking the bank.
She writes about:
How brides can define their personal style based on their specific body type.
Wedding dress shopping dos and don'ts.
Tips on choosing fabrics, colors, accessories and other finishing touches.
Avoiding common wedding day mishaps.
Answers to brides' most pressing questions.
Tips for budget-savvy brides.
Praise for Your Bridal Style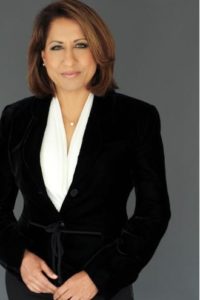 "As the foremost designer and pioneer who introduced color to the U.S. bridal scene, Rani shares her knowledge and experience of more than 30 years with brides all over the world. The concepts shared in Your Bridal Style will help brides plan their wedding with ease and create a positive and powerful self-confidence as they journey thru the myriad steps on designing the wedding of their dreams." —Walt Shepard, founder and publisher, Inside Weddings
"Written by a true expert, Your Bridal Style goes beyond the trends to help brides define their own individual style. … Rani gives you the inspiration to be free of convention—to express your personal view and the way in which you wish to come across on your most important day."— Jim Duhe, VP/associate publisher, Bridal Guide Magazine