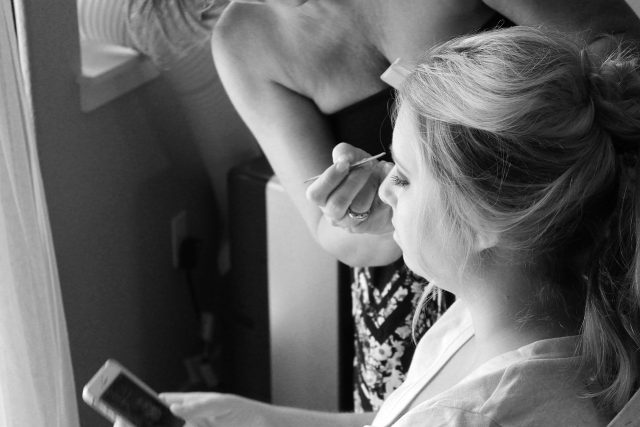 As the global beauty industry continues to thrive and rise in popularity, customers seek innovative solutions to save time and money on regular hair, nail, lash, brow and other 'self-care' treatments. On June 30th, 2018, SPAAH, the first peer-to-peer, 'beauty on demand' mobile app will be the first of its kind to launch in North America, starting in Metro Vancouver, B.C. The mobile app promises to bring beauty, spa and grooming services to customers 'anywhere, anytime'.
Having adopted a similar model to renowned Uber and Airbnb, SPAAH will be the first app in North America to allow users to directly browse, communicate with, and book practitioners based on their availability, experience, price and user-ratings. Users can book a wide range of services, including hair, nails, lashes, makeup artistry, cosmetic tattoos, and massage.
Customers may also choose to book a practitioner that offers to 'come to the client', as more and more freelance practitioners offer mobile services.
"Many of us simply don't have the time to schedule an appointment during busy working hours, drive to the salon, and wait for the practitioner to finish with another client." says Thuy Dinh, Founder of SPAAH Solutions Inc. "The 'beauty on demand' concept is flourishing overseas because of this reason. It gives customers the opportunity to reclaim their day and makes treating themselves much easier."
Practitioners will also benefit from the app. Having to offer an average of 50% of their earnings to salons, SPAAH will allow practitioners to set their own rates and schedules. The app will also allow practitioners to connect with new customers, schedule appointments, follow-ups and process payments easily and efficiently. SPAAH has recruited and pre-registered over 150 independent mobile practitioners in preparation for the app's launch in Vancouver.
To help ensure a great user experience, SPAAH requires that customers and practitioners leave public reviews for each other at the end of each service. "We've all had a nightmare haircut experience, having great reviews shows that you are a trusted and respectful member of the community and encourages people to accept a service request / service offer." says Dinh.
The company aims to enrich, innovate and support the global beauty industry and provide significant value and benefits to their users. SPAAH will launch in Vancouver, British Columbia
and across North America by 2019. On June 30th, 2018, the app will be made available to download for free on App Store and Google Play.