This Holiday season, NEST New York is offering the occasion to give a moment. More than ever, we seek ways to stay connected and share comfort with our loved ones. While we may not be able to be under one roof for the holidays, we can still come together in the comfort of one NEST. Let the power of fragrance keep you connected to your loved ones as you share moments of generosity and gratitude.
New scent! – BLUE CYPRESS & SNOW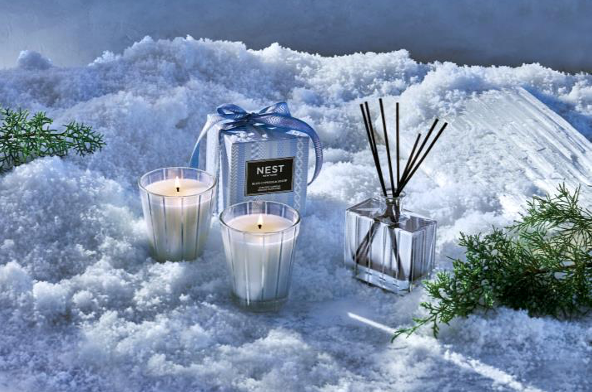 FIND PEACE IN STILLNESS The aroma of a snow-covered mountain retreat in winter is created by combining crisp blue cypress, juniper berry, and hints of smoked vanilla bean.