Obakki, a purpose-led lifestyle brand that connects people through purposeful design, today announced the launch of its evolved brand, which emphasizes slow design and intentional living through artisan partnerships and handcrafted homeware and lifestyle products.
Founded in 2005 by designer and humanitarian Treana Peake, Obakki began as a fashion label with the goal of creating ethically designed ready-to-wear apparel. Over the years, the brand's commitment to slow design and sustainable consumption has grown. Through her work, Peake has built relationships with indigenous artisan groups from around the globe that develop ethical, handcrafted homewares and lifestyle products.
The new Obakki caters to conscious consumers who want more from the brands they choose to support. The brand's new line of ethical, handcrafted homewares and lifestyle products brings meaning and connection to the home, and is created in partnership with artisans around the world who are experts in their craft. As a company that focuses on radical transparency, Obakki ensures that the highest levels of dignity, respect and social responsibility are upheld in creating and sharing these special products that connect consumers to a real story.
"Obakki has curated an inspiring and beautiful collection of pieces from around the world that we're excited to share with our global audience," said Treana Peake, Obakki Founder. "The pottery collection from Oaxaca, Mexico and brass jewelry collection from Nairobi, Kenya are gorgeous examples of the power that happens when intentional design, mastery of craft and sustainable production work together and we are honoured to share these handcrafted works." 
Collections include homewares, jewelry, beauty and clothing.
Oaxaca, Mexico Pottery Collection

The Oaxaca Pottery Collective sees the magic in their materials and have perfected their craft over generations, creating classic and elegant handmade clay objects that combine the wisdom of tradition with the power of innovation. Rooted in history, each artist has a specific source of mud and sand that is used to bring a unique style to the finished piece. Working with experienced hands and simple tools, embellishments are made with smooth stones and natural pigment to create beautiful and useful pieces.
Kenya Brass Collection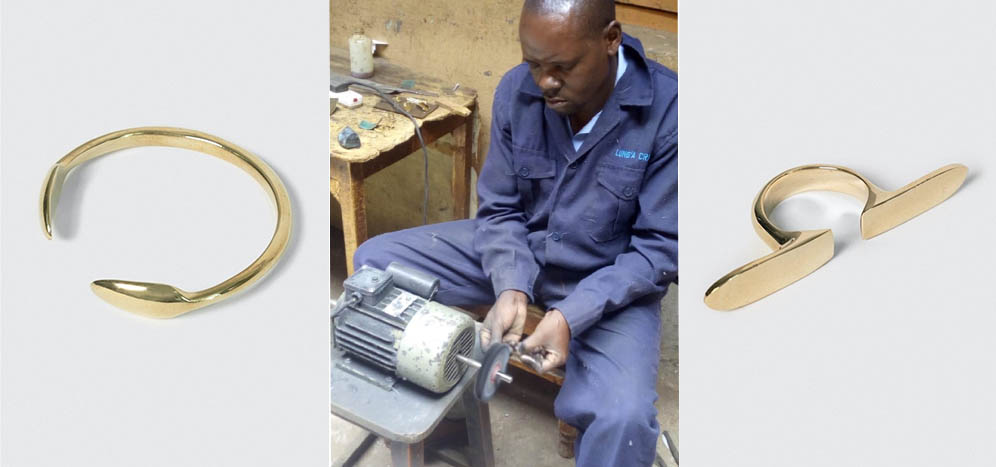 Obakki's debut collection of brass jewelry and home objects are made from 100% upcycled brass—discarded taps, padlocks, and old coins that would have otherwise ended up in a junkyard. Forged in the heart of Nairobi by a small co-op consisting of our artisan partners, Naomi and Sylvester, these designs are anchored in a strong sense of tradition. Hailing from a family of blacksmiths, Sylvester grew up watching with fascination as his father worked with metal to support their family. Now, as a father of five himself, Sylvester has carried this tradition forward.
Obakki's net profits go toward supporting and expanding their artisan partnerships, and the development work done through the company's philanthropic counterpart, the Obakki Foundation. Focused on providing clean water access and livelihood initiatives in Africa, to date the Obakki Foundation has helped over 3 million people.
All new Obakki collections are available online at obakki.com.