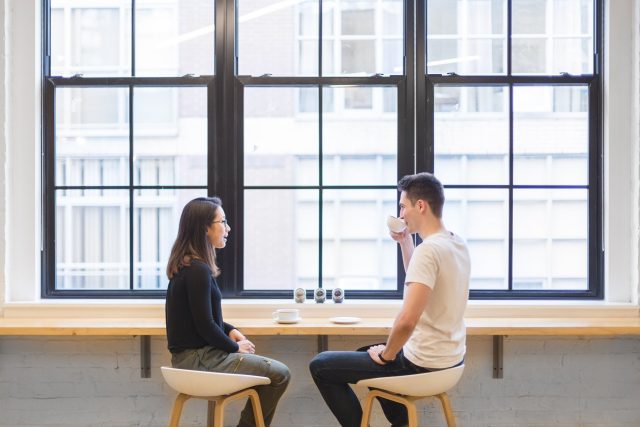 With wedding season fast approaching, those who don't want to be stuck at the singles table should consider looking for love in St. John's or the GTA – a new study of 40,000 singles has revealed that these areas are home to the most pro-marriage singes in Canada.
St. John's, NL is home to Canada's most marriage-minded singles
8 out of the top 15 marriage-focused cities are in the GTA
Metro Vancouver and the Edmonton area are also marriage hotspots
Singles from St. John's, NL are Canada's most marriage-minded
The study, which was conducted by premium dating site EliteSingles, looked at anonymous data from 40,000 Canadian singles registered with the platform. In particular, the company analyzed responses to the statement 'marriage is important for me and should be for my partner' – the more someone agreed, the more marriage focused they were deemed to be.
Once the responses were averaged out geographically, a winner emerged, and the honour of best Canadian city in which to find a marriage-minded mate goes to goes to St. John's in Newfoundland and Labrador.
The GTA is a marriage hotspot
The study also revealed a number of 'marriage hotspots' around the country: areas where a number of highly-ranked cities cluster together.
The most visible of these was the Greater Toronto Area, home to no less than 8 out the top 15 marriage-minded cities in Canada (and 4 out of the top 5!). These included: Richmond Hill (#2), Vaughan (#3), Markham (#4), Brampton (#5), Toronto (#6), Mississauga (#10), Milton (#13), and Oakville (#15).
Other marriage-minded areas include Metro Vancouver and the Edmonton region
Other hotspots included a wider Metro Vancouver (home to 4 out of the top 15 with Coquitlam (#7), Burnaby (#8), Surrey (#9), and Abbotsford (#12) all on the list), and the Edmonton region (home to Edmonton (#11), and St Albert (#14)).
The top 15 cities in order are:
St John's, NL
2. Richmond Hill, ON
3. Vaughan, ON
4. Markham, ON
5. Brampton, ON
6. Toronto, ON
7. Coquitlam, BC
8. Burnaby, BC
9. Surrey, BC
10. Mississauga, ON
11. Edmonton, AB
12. Abbotsford, BC
13. Milton, ON
14. St Albert, AB
15. Oakville, ON
As interesting as these results might be, they do have to come with a caveat: EliteSingles is a dating site for Canadians seeking long-term, lasting love so all members are likely to be more relationship-focused than might be seen in a wider study of the population.
That said, 40,000 people is a sizeable sample, so it's fair to say that if you want wedding bells in your future, it might be time to try dating in St. John's or the GTA!