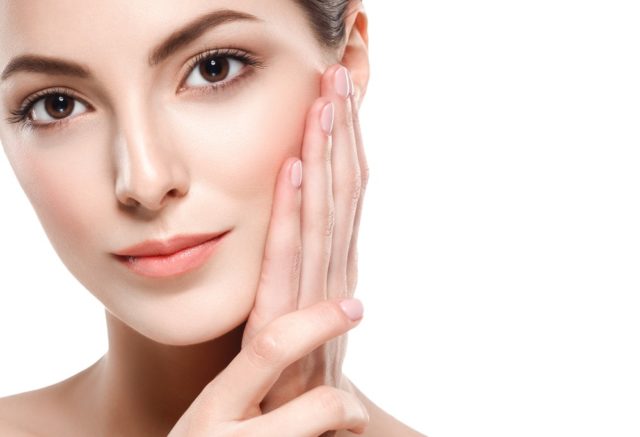 People are buzzing about beauty supplements these days and it makes sense. More and more people are taking vitamins, drinking shakes, doing detoxes all to improve vitality. People are aware of peptides, parabens, proteins and probiotics; terms that were unknown a decade ago. Today, when it comes to beauty, there is a nutritional element to it. More people would rather skip the pricey skin creams and reallocate their beauty dollars into ingestible options offering several benefits at once and from a deeper cellular level. With more and more doctors agreeing that the coveted glowing, healthy, make-up free supple skin begins from the inside ingestible beauty products seem to deliver more bang for the beauty buck.
Here are 3 beauty-boosting supplements that are worth adding to your beauty regimens to help you turn back the clock from the inside out.
Correxiko ® "Close Up, The Skin Supplement"
Many dermatologists will agree that the skin is an indicator of overall nutrition and well-being. We may try to eat fruits and vegetables, proteins, and healthy fats but who really manages to meet their daily requirements? Enter Correxiko® Skin Supplements formulated to provide the body's cells what they're lacking and help heal skin through lessening sun damage, acne, uneven skin tone and premature aging.
Launched in 2016 these capsules, whose ingredients are 100% vegan, hit the beauty world with a clear mission, "offer results that are seen and felt." Beauty junkies started buzzing about the top-notch ingredients leading it to achieve "best-seller" status for Beauty Supplements in Europe.
Correxiko delivers the first noticeable improvement, a rise in cell energy levels within the first week of use. Then over the next weeks of daily use, people start to reap the rewards of brighter, more even skin tone.
"This product is for the hardcore beauty and wellness enthusiast. These are people who work out, eat well but want an added edge to their beauty routines," says Dr. Dinuk Dissanayake, Correxiko Co-Founder whose background is Gastroenterology. "They also know better and don't buy into the hype of expensive topical creams that don't manage to penetrate skin cells, where they're actually needed," he adds.
"The difference between these capsules (28 daily sachets, 5 definitive capsules per sachet) and other beauty supplements on the market, is the quality of its nutrient-dense formulation, ingredients and doses. These specialist products are not just herbs thrown together. Correxiko is formulated with a specific purpose. For example, each daily dose has collagen and hyaluronic acid which renews skin, lycopene to protect from ultra violet rays and the inflammation fighter resveratrol," Dr. Dissanayake explains.
The goal is to give the body what it needs to heal itself by getting antioxidants, probiotics, minerals and vitamins to the cells. Each capsule addresses different skin concerns and it's free from gluten, yeast, dairy, soy, sugars, sweeteners, artificial flavors and colors, and without fillers or binding agents.
Skinside Beauty Shots
Asian brands Amore Pacific and Shisedo have been selling collagen in powder, drink and supplement form for years. It took the USA a bit of time as it usually does, to get on the drinkable collagen bandwagon with bone broth. Drinkable collagen products address the fact that connective tissue starts to break down in the mid-20's. When you drink collagen as opposed to using creams or injections it enhances repair and regeneration by going through the gut.
Skinside drinkable skincare comes in the form of a 2 oz bottle and is formulated to stimulate one's own production of collagen Type 1 and was created by Dr. Pierre Schwaller, a food science engineer with 35 years' experience after seeing the huge potential of nutricosmetics in Asia. Each shot contains 2500 mg of purified, patented collagen and integrated vitamins C, E, and B3 with a Swiss milk serum a whey derivative which adds more micro-nutrients into the bloodstream. The liquid form is ideal for digestion as it passed through gastric juices in the stomach. Drinkable beauty shots are ideal for those who may have difficulty swallowing capsules.
Skinside offers visible reduction in the appearance of wrinkles after 4 weeks of one 2-ounce shot per day (2500 mg collagen). After 8 weeks, there is a visible difference is skin clarity and smoothness. Studies have shown that the ideal dose of collagen (2500 mg) combined with key antioxidants increase procollagen by 65% and reduce the appearance of wrinkles by 50% over an 8-week period. They come in packs of 16 shots for about $80.00.
Esthechoc
An anti-aging chocolate bar? Really? If you love chocolate and want to slow down wrinkles and sagging then this first ever beauty chocolate is the tasty treat for you. Another beauty breakthrough out of the UK, Esthechoc was developed based on research out of Cambridge University hence it's other name "Cambridge Beauty Chocolate."
According to scientists, volunteers who participated in a clinical trial for the line and ate Esthechoc daily for four weeks had less inflammation in their blood with an increased blood supply to skin tissue. This was a result of boosted levels of antioxidants and increased blood circulation which keeps wrinkles at bay and offers a smooth appearance.
With just 39 calories per bar, Esthechoc combines astaxanthin, the most powerful antioxidant known to science and Cocoa polyphenolic epicatechins (found naturally in chocolate). Then the unique micellar technology used during production of Esthechoc allows these substances to be highly bioavailable.
So whether you prefer to swallow, sprinkle, drink or eat your skin nutrients clearly there are option out there for all tastes and more on the way. Beauty treatments from the inside are here to stay.