Moroccan Gold Series is conducting a community poll asking how much time people spend daily on their hair and which is their favorite Moroccan Gold product. The polling seeks to give the company better insight into their customers' haircare needs and preferences.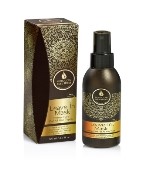 According to polling so far, the top must-have Moroccan Gold product is the "Leave-in Mask," which uses the highest quality Argan oil and is infused with antioxidants and vitamins. Enriched with keratin, which actively nourishes the hair root and revives hair, the Leave-in Mask works wonders on all hair types.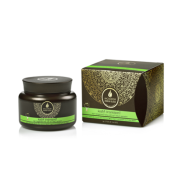 Coming up in second place is the "Hair Mask Treatment," which conditions, replenishes and nourishes hair to keep it healthy. This Mask locks in moisture to strengthen strands and protect hair against breakage, damage, and dryness.
The answer to the question "How long do you spend doing your hair every day?" shows that the majority of people who participated in this poll spend less than 15 minutes daily on their hair.
"Moroccan Gold Series products do the work for you to keep your hair healthy and strong," says Udi Balva, CEO.
About Moroccan Gold Series:
One of the founders of Moroccan Gold Series was one of the first disruptors of the hair industry to introduce argan oil. Moroccan Gold Series truly perfected the formula – with argan oil that comes straight from the Sous Valley in Morocco, ingredients of the highest quality, and keratin, vitamins, and antioxidants infused in each bottle. All products are cruelty-free, paraben-free, and phthlalate-free. Moroccan Gold Series is dedicated to delivering incredible results for all hair types, keeping the gold standard of hair care at the forefront of its mission.