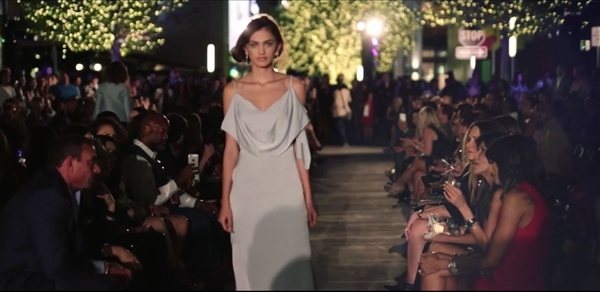 River Oaks District Houston, the city's ultimate destination for luxury shopping and signature dining, recently announced it will host Fashion X Houston on Thursday, October 5th through Saturday, October 7th. The three-night event will present runway shows alfresco showcasing emerging and established Houston-based designers – including season winners and All Stars from Lifetime Television's hit show "Project Runway." Select retailers at River Oaks District Houston will also feature fall trend presentations and in-store events, while The Gallery, a curated space filled with pop-up shops, will offer the latest from local accessories designers.
"We're pleased to partner with Fashion X Houston to showcase the talents of emerging designers we have right here in Houston, in addition to highlighting all of the exciting trends for fall from our considerable collection of brands and renowned designers," said Jennifer Rivera, marketing manager of River Oaks District Houston. "We're looking forward to bringing a few evenings of glamorous runway action to our guests to celebrate the art and craft of fashion."
The event will feature looks from the best and brightest designers, with models from the famed Page Parkes agency and expert runway production. One of the main goals of Fashion X Houston remains to support emerging, local talent specifically through a program dubbed the Houston Fashion Fund. Partnering with BERNINA of America, Houston Fashion Fund will provide one local designer with grants in products and services to help expand their careers and strengthen the Houston fashion industry.
Front-row seats are available now and may be purchased for $395. Individual tickets will be sold on a first-come, first-serve basis for $75 and standing room tickets for $30. To obtain press credentials, please visit http://houston.fashionx.co/press-credentials/ or email rachel@theprboutique.com.