Rodan + Fields' founders and Stanford-trained dermatologists Dr. Katie Rodan and Dr. Kathy Fields, are always on the hunt for new ways to bring dermatology-inspired results to your at-home routine.
Achieve visible, professional results with Rodan + Fields Pore Cleansing MD System or Redefine AMP MD System. Depending on your skin cares, each system works to renew the skin and visibly amplify results.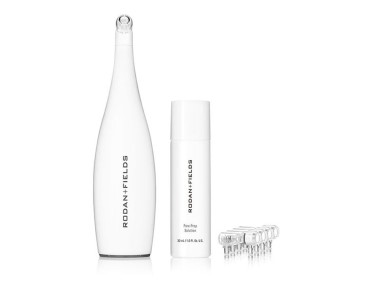 For a professional pore extraction at home, the Rodan + Fields Pore Cleansing MD System delivers the perfect combination of gentle exfoliation, suction and pressure to vacuum any unwanted impurities, dead skin cells, excess oil and blackheads out of pores without the discomfort or irritation of traditional extraction methods. Powered by ProClear Tip Technology and inspired by the patented, suction- based blackhead extractor used in their offices, this easy-to-use suction tool, combined with an exclusive Pore Prep Solution delivers tighter-looking pores and a clearer, healthier, more radiant-looking complexion after only 1 use.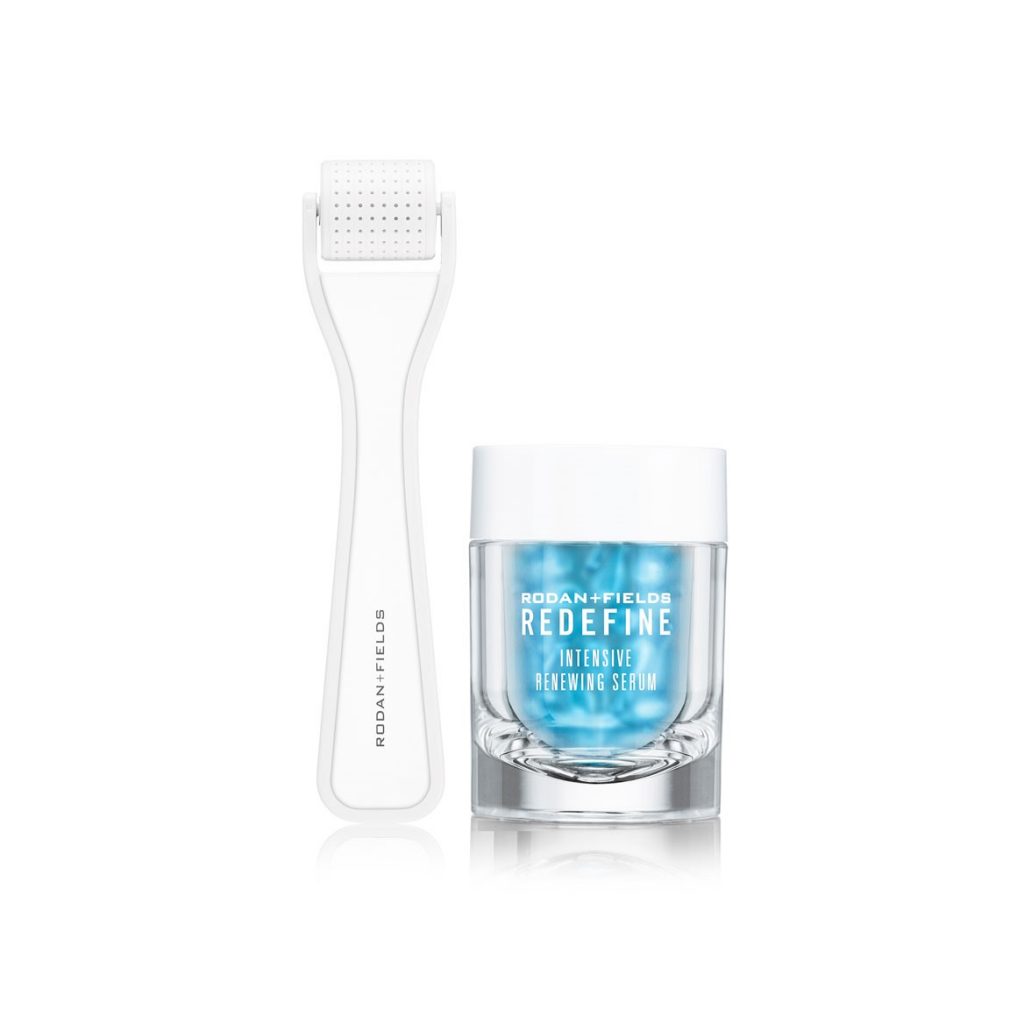 To firm, smooth and refine the look of skin, AMP MD System amplifies visible results. The Derma-Roller with micro-exfoliating tips works to condition the uppermost layer of skin and boost the performance of other products while the Intensive Renewing Serum – formulated with Retinal MD Technology, a more potent form of Vitamin A but gentle enough for daily use – empowers skin's natural renewing process to smooth the appearance of fine lines and wrinkles while revealing vibrant, younger-looking skin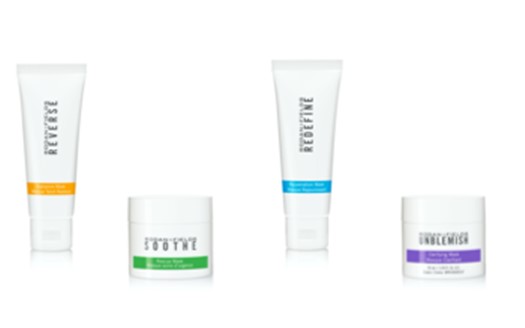 Take this experience one step further with the 10-Minute Mask Collection! For instant skin gratification, nothing compares to a face mask. Each mask can be used to amplify the benefits of the REDEFINE, REVERSE, UNBLEMISH or SOOTHE Regimens, or paired with another Regimen to address secondary skin concerns.
Reset your skin with REDEFINE Rejuvenation Mask​, a bubbling gel mask that refreshes complexion in less than 10 minutes, and hydrates tired, parched skin to smooth the look of fine lines over time. REVERSE Radiance Mask is a gold metallic cream mask​ with concentrated key ingredients that quickly refreshes skin, revealing a brighter, more glowing complexion in just 10 minutes. UNBLEMISH Clarifying Mask is an intensive Sulfur clay rinse-off mask that reduces excess oil and balances skin in just 10 minutes, and provides visible relief to acne breakouts and blotchiness over time. SOOTHE Rescue Mask​ is for sensitive or dry skin that's red, rough or blotchy calls for an immediate skin-soothing solution.
All products are available for purchase from R+F Independent Consultants or on www.rodanandfields.com/ca