Any dermatologist will tell you the secret to healthy skin is sun protection, especially if you're also using a vitamin C serum or retinol. No matter how many products your skincare routine includes, neglecting sun protection causes premature signs of aging, especially from exposure to the summer's strong UV rays. When it comes to choosing a sunscreen, it can be easy to overlook the protection our skin really needs. This is why Pro-Derm offers 3 skincare products with SPF for multiple skin tones and applications.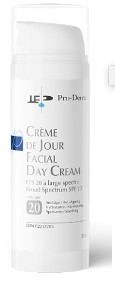 Facial Day Cream SPF 20 – Warm Skin Tones
Price: $55 for 50 ml
Benefits: Dual sun protection that heals the skin as it provides protection! This formula is suitable for all skin types, fight against premature signs of aging, free of parabens, alcohol, perfumes, and dyes, and actively repairs skin damaged by the sun.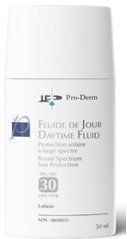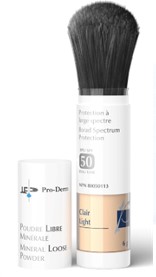 Mineral Loose Powder SPF 50 – Porcelain Skin Tones
Price: $58 for 6g
Benefits: Versatile sun protection from home or on-the-go. This sunscreen powder is suitable for all skin types, protects against signs of photoaging, and is practical for easy reapplication throughout the day that can be dusted overtop of make-up or used after a work out. It also comes in a darker shade for deeper skin tones.