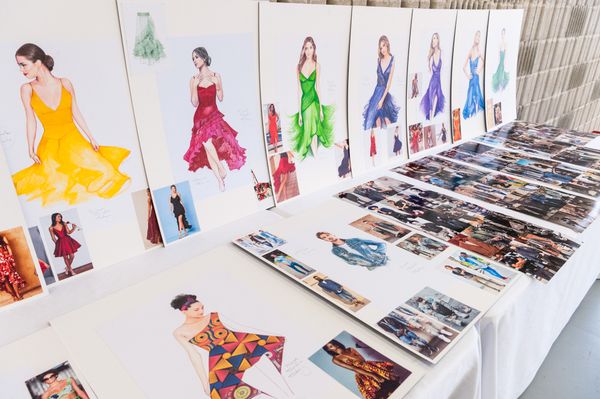 Known as one of Australia's greatest theatrical costume designers, having worked in film, musical theatre, opera and ballet around the world over the past 36 years, Irwin's designs for this brand new production of West Side Story have been keenly anticipated.
The designs will unleash the full impact of the powerful and dynamic movement that West Side Story is famous for, with its distinctive choreography and explosive dance scenes.
Drawing inspiration from the vivid colours and designs from Puerto Rico, Cuba and Africa, Irwin is creating a vibrant new vision for West Side Story that gives an edgy modern update to the musical's original 1950s aesthetic.
With flurries of fabric in bold colours and punchy prints that will accentuate the dancers' movements, Irwin's costumes will be sure to make an electrifying impact on the bespoke outdoor stage.
Paying homage to the original stage and film versions of this iconic 20th century musical, Irwin's designs will pit the two warring gangs in West Side Story – the Jets and the Sharks – against each other using opposing colour palettes: the Jets in cool blue tones, while the Sharks will hit the stage in warm reds.
"Sydney Harbour is one of the most beautiful places in the world to see a show, and it was important to create something that can be read visually from a distance in front of iconic landmarks like the Sydney Harbour Bridge and Opera House," said Irwin.
This is the first time that Irwin has been charged with the costume design for Handa Opera on Sydney Harbour, and she is excited by the opportunity to collaborate with some of the world's leading creatives, including American director Francesca Zambello and acclaimed Australian set designer Brian Thomson.