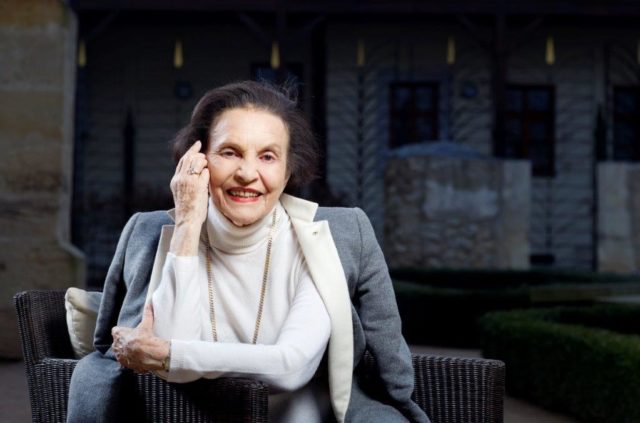 The Bata Shoe Museum is saddened to announce the passing of Mrs. Sonja Bata (1926-2018), Founder of the Bata Shoe Museum. A passionate collector, philanthropist, world traveller and business leader, Sonja Bata's thirst for knowledge was both infectious and inspirational. Her drive for design excellence permeated every facet of her life and she encouraged this same quality in those around her.
Her forward-thinking and innovative ideas, as well as her resilient drive for learning and discovery, earned her a global reputation both within the museum world, and within the worlds of business, the environment and arts & culture. Appointed an Officer of the Order of Canada in 1983, Sonja Bata was also an Honourary Naval Captain for over 24 years. She devoted her time to myriad organizations, including The National Design Council, World Wildlife Fund Canada, Council for Business and the Arts in Canada and Junior Achievement.
Since the 1940s, she searched for footwear treasures, building an extraordinary collection of over 13,000 artefacts, which chronicled 4,500 years of history. As the Founder of the Bata Shoe Museum, Sonja Bata avidly raised the international profile of the Museum to become a world-renowned institution dedicated to the scholarship of footwear history.
"We will greatly miss her vision, her passion, her curiosity and her leadership," says Sheila Knox, Acting Director, Bata Shoe Museum.
Please visit www.batashoemuseum.ca to learn more about the life of Sonja Bata, send a memory or tribute for an online memorial or to make a donation to the Sonja Bata Memorial Fund, which will directly support her ongoing legacy, the Bata Shoe Museum.
ABOUT THE BATA SHOE MUSEUM
With an International collection of over 13,000 shoes and related artefacts, the Bata Shoe Museum celebrates 4,500 years of footwear history in four distinctive rotating galleries. In addition to our popular semi-permanent exhibition, All About Shoes, the Museum has three galleries for changing exhibitions, ensuring that each visit to the museum offers a new experience. Currently on view: The Gold Standard:  Glittering Footwear from Around the Globe, Fashion Victims: The Pleasure and Perils of Dress in the 19th Century and Art & Innovation: Traditional Arctic Footwear from the Bata Shoe Museum Collection. Through the creation of its innovative exhibitions, the BSM strives to enlighten and entertain visitors of all ages. For every shoe there's a story. Discover thousands at the Bata Shoe Museum. Further information is available at www.batashoemuseum.ca.