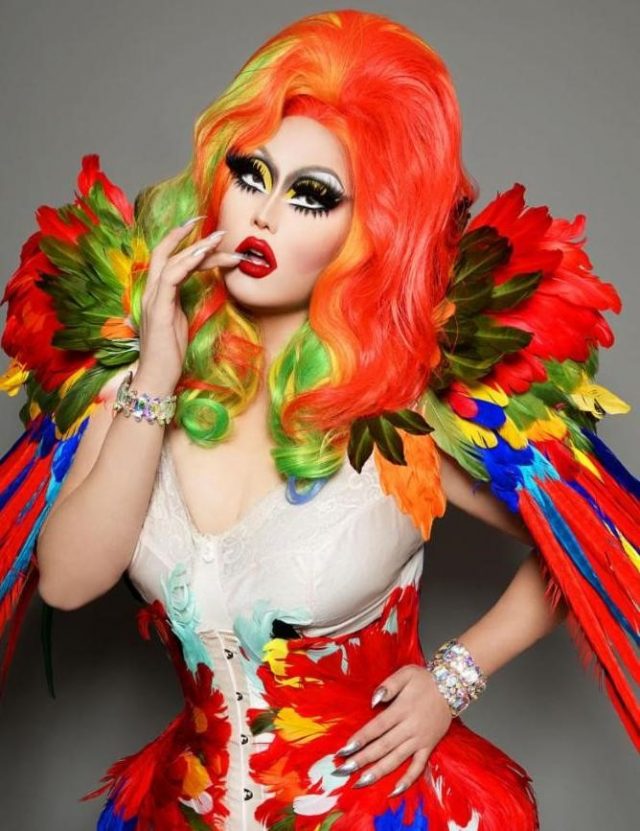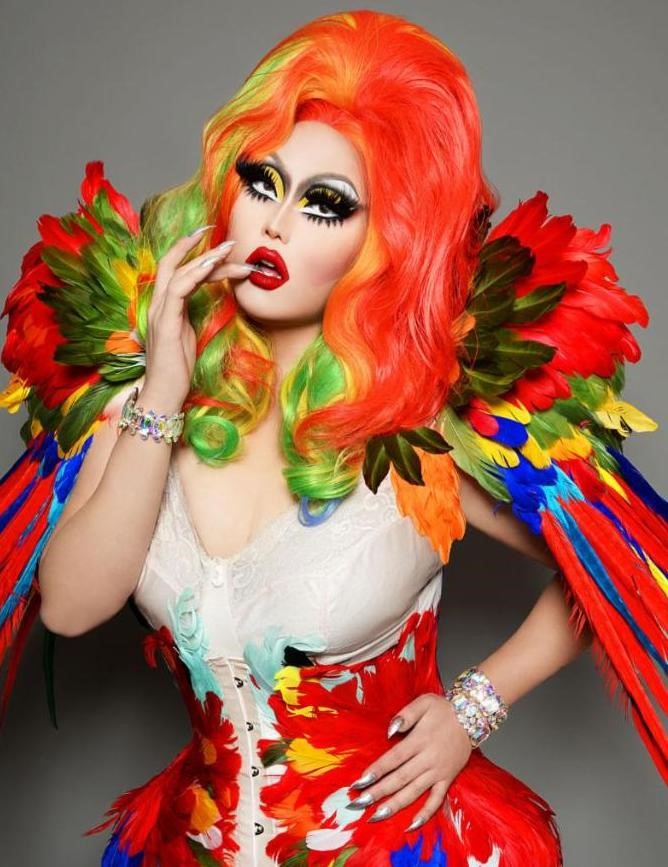 Whip out your flashiest outfit, leave your inhibitions at home and spend a sultry summer weekend celebrating Pride at Parq. The celebrations feature two full days of Pride festivities hosted by Kim Chi and Pearl, stars of RuPaul's Drag Race, including performances by the Brat Pack and DJ Dickey Doo, art installations by renowned artist Tom Pollock and Pride-inspired cake and cocktails, so let your flag fly!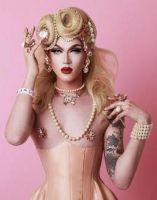 Pride at Parq revs up with 'Play with Pride Kick-off' on Friday, August 3rd at D/6 Bar and Lounge, located on the sixth floor of Parq Vancouver and home to the city's most coveted rooftop patio. Saucy drag performer Kim Chi will emcee the festivities and mingle with guests while DJ Dickey Doo, an internationally acclaimed house and disco Vancouver born, Berlin-based DJ, spins beats into the wee morning hours. 'Play with Pride Kick-off' takes place between 8pm and 2am with ticket prices from $60.
On Saturday, August 4th, Pride-goers are invited to return to D/6 for 'Cocktails, Canapes and Queens'; a leisurely afternoon affair featuring a three-hour DJ set by dazzling drag queen and record producer Pearl and an energizing performance by the Brat Pack. The event kicks off at 2pm and runs until 7pm and tickets (beginning from $80) include a welcome cocktail, canapés and a dessert bar.
Throughout the weekend, Pride at Parq guests are encouraged to explore the resort's Pride-centred artwork, created by renowned artist Tom Pollock. Adept at combining moving artwork with technology, Pollock will transform D/6 and the lobby of the DOUGLAS into a Pride wonderland with freestanding and suspended dichroic ('two colours) sculptures that change hues whenever movement is detected nearby. Pollock has also worked his magic on the check-in desk at the hotel, already home to a 25-foot, glass encased Douglas Fir tree trunk, which will be illuminated in rainbow colours throughout Pride weekend. Pollock himself will reveal his anchor installation – a social media photo display with dichroic rainbow sculptures at the main entrance to Parq Vancouver. Visitors are encouraged to snap selfies in front of the sculpture and tag @ParqVancouver (#PrideatParq).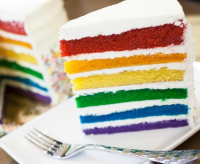 No celebration is complete without cake and cocktails, and visitors to the resort will have plenty of opportunities to indulge in both. Between Monday July 30th and Monday August 6th, slices of decadent layered rainbow cake will be available for purchase at Honey Salt, D/6, BC Kitchen and The Victor. Those seeking a cheers with a kick won't want to miss the resort's signature Pride cocktail, a bold blend of fruit caviar, fresh lemon juice, Stolichnaya vodka, St. Germain liqueur and champagne.
"Pride is truly a special time of year and we are honoured that such acclaimed artists are lending their talent to celebrate with us at Parq Vancouver," said Joe Brunini, President & CEO of Parq Vancouver. "We are incredibly excited about our activations for Pride and look forward to welcoming the community, as well as international visitors, for a weekend that celebrates the uniqueness in all of us."
To purchase tickets and for more information, visit parqvancouver.com/prideatparq