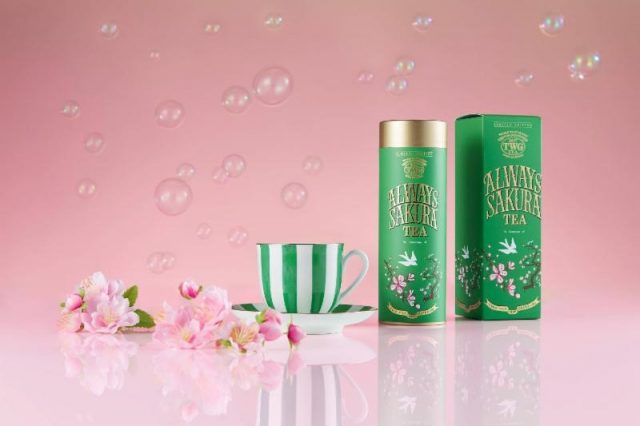 When the cherry tree blooms, transforming ordinary avenues into phantasmagoric arcades of blush coloured petals, one of Spring's most anticipated teas of the season will grace your cup with  the delicate sweetness of wild cerise enveloped by lingering notes of romantic floral. The TWG Tea Always Sakura Tea is  a joyous addition to the Spring 2018 Haute Couture Tea Collection®.
Brilliantly blended with notes of wild Rainier cherry and rose blossoms, this marvellous green tea from the Haute Couture Tea Collection® yields an exceptionally fresh and fruity infusion with a subtle floral aftertaste. Encased in a limited edition tin adorned with lush hues of emerald, gold and blush pink, this warm sophisticated shade of the nature announces life, renewal and hope.
Produced in limited quantities, the Always Sakura Tea in the Haute Couture Tea Collection® will be available at the TWG Tea Salon & Boutique in Vancouver from 2 April 2018 and retails at $50. Canadian orders can also be made online at www.VanSingDG.com.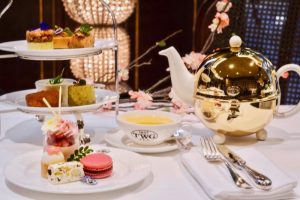 Accompanying the transient beauty of hanami this spring, TWG Tea introduces a limited edition Always Sakura Tea infused macaron for the sweet pleasures in life. Showcasing a smooth and crisp ruby pink almond shell, the macaron is filled with luxurious chocolate ganache accented by notes of green tea and cherry. The Always Sakura Tea infused macarons are available at the TWG Tea Salon & Boutique in Vancouver in macaron gift boxes of 6, 12 or 24 and are priced at $18, $36 and $60 respectively.