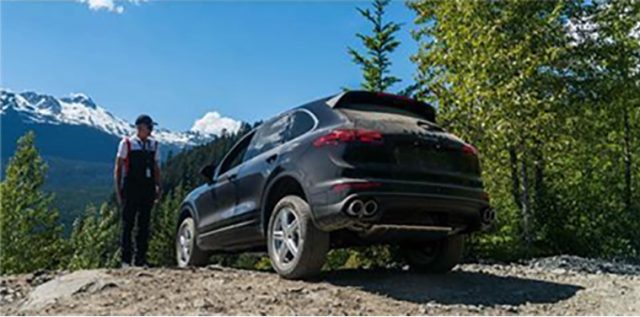 Father's Day gift idea can be a bit of a challenge. Luckily, we've pulled together a range of unique gift ideas for Dad that will help inspire your Father's Day gift guides and stories.
It's an experience like no other and a unique opportunity for Dad to discover the soaring mountains and beautiful valleys in British Colombia in a variety of Porsche Sportscars on both road and track surfaces.  With a spectacular itinerary and opportunity to get Dad behind the wheel of his dream car, the Porsche Travel Experience British Columbia is unquestionably the perfect Father's Day gift for a car enthusiast.
The tour begins with the prominent Sea-to-Sky Highway Vancouver to Whistler and continues through picturesque Vernon and Osoyoos, the southern-most point in the Okanagan.
There are two different Porsche models to experience, three different driving surfaces and three tour dates to choose from, see below.
Tour 1: June 5 – 8, 2019
Tour 2: June 10 – 13, 2019
Tour 3: June 15 – 18, 2019
For Dads that already have everything
It's not easy to lock down the perfect gift for dads who enjoy functionality, practicality and luxury vehicles but have everything!
Luckily, Porsche has compiled a wide selection of gift ideas to surprise Dads from coast to coast.
Put Dad in the driver's seat
Can't get Dad to the track but want to give him the experience of sitting in a Porsche driver's seat? Bring the driver's seat home to Dad with the luxurious office chair made from an original 911 Sports seat. It's available in 112 colour combinations that can be customized for his office space.
Functional and unique accessories for Dad 
Porsche Laptop Sleeve: The functional and durable neoprene laptop case is equipped with inner pocket for pen and storing small items for practical dads.
Bottle Opener: The design inspired by the Porsche central locking mechanism and makes opening bottles a little more exciting!
Essential Classic watch set: Get dad an essential gift this Father's Day and treat him to a Porsche 911 classic watch. It has a waterproof casing that is made from toughened aluminum and a crown and tube made of toughened stainless steel.
Thermos cup – Martini Racing: This high-quality thermo-insulated cup with MARTINI RACING® design is 100% leak-proof lid and perfect for the on-the-go dad.
For more information on additional gift ideas, browse through the newest Porsche accessories here: http://porscheaccessories.ca/selection/new