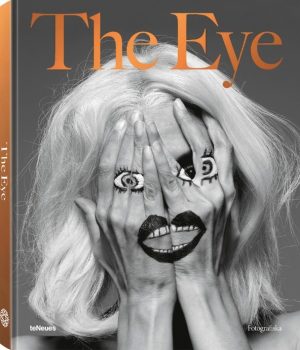 At the waterfront of Stockholm, in an old industrial building once used by the harbor, lies Fotografiska, one of the world's leading meeting places dedicated to photography. Ever since its opening in 2010, the best photographers in the world—including David LaChapelle, Sarah Moon, and Martin Schoeller—have all exhibited their work at the venue. Consciously creating a refined mix of emerging talents and icons in approximately 25 exhibitions a year, Fotografiska has also introduced exciting newcomers like Cooper & Gorfer, Ren Hang, and Christian Tagliavini. Grounded in world-class photographic exhibitions, Fotografiska also provides a dynamic mix of an award-winning restaurant, shop, activities including lectures, workshops, events, and artist talks—which all in all attracts over half a million guests a year.
Through carefully-selected photographs from its exhibitions, The Eye not only celebrates Fotografiska's own journey as it prepares to open two new locations – New York City and London – in Spring 2019, it also interprets the evolution of the field during the years that Fotografiska has been around to influence it. Using the sensitive eye that has made Fotografiska such an outstanding success, this volume is a must-have for all photography fans, as well as collectors.  Presenting masters next to emerging, yet equally remarkable talents, the book spans from the documentary and abstract to landscape, portraiture, fashion, and wildlife, providing a vivid testimony of Fotografiska's exhibition history while showcasing the great variations within photographic practice.
"The secret of photography is hidden in its communicative power. It can show every aspect of the human condition. It can show a mountain, it can show a bird.
It can show the face of a laughing baby. It freezes time."
Albert Watson, photographer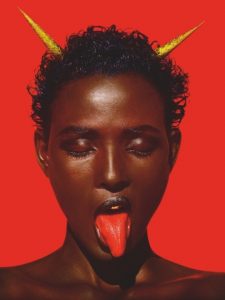 The images are mixed with thought-provoking and inspiring quotes and anecdotes from the photographers as well as behind-the-scenes stories from the Fotografiska founders Jan and Per Broman, who share their fascinating insights and experiences gained by working with their world- renowned program.
"The Eye is a ground-breaking book celebrating the spirit of photography. During the eight years since we opened we have hosted amazing photographers and exhibitions. In this book we want to show the best of the best in a way that challenge the perception of the viewer. Just as we aim to do at Fotografiska."  
Jan and Per Broman, founders of Fotografiska
A vibrant photo book celebrating eight years of Fotografiska by interpreting the evolution of the field during the years that Fotografiska has been around to influence it.
Features a unique selection of exhibited photography, ranging from icons to bold and exciting new talents.
Fotografiska is a world-renowned brand and an inclusive and innovative platform for photography. Including works of photographic masters such as Bryan Adams, Roger Ballen, Guy Bourdin, Nick Brandt, Edward Burtynsky, Anton Corbijn, Elliott Erwitt, Esther Haase, Pieter Hugo, David LaChapelle, Robert Mapplethorpe, Sarah Moon, Jimmy Nelson, Helmut Newton, Martin Parr, Andres Petersen, Bettina Rheims, Herb Ritts, Paolo Roversi, Sebastião Salgado, Martin Schoeller, Vee Speers, Christian Tagliavini, and Albert Watson.
Book launches: 17th of May, New York City, 18th of May, London, and 20th of May, Stockholm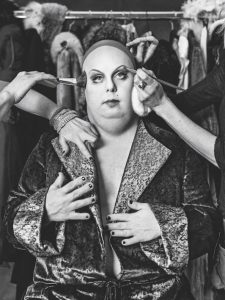 Entering this photo book is similar to no other journey. You are challenged from page to page in a breathtaking journey through the photographs that make you wake up, feel happy, shed a tear or be provoked. The Eye does just that. A battle of images, visual statements and twisted viewpoints. This is The Eye. 256 images from 83 of the best photographers in the world collide  in one volume. Eyes of war meet the fashion phantoms, artsy glance against giants of nature. A provocative, absurd, beautiful and revolutionary book celebrating the first eight years of Fotografiska.
You can per-order the book here: http://teneues-books.us/shop/books/new-books-spring-summer-2018/the-photography-review-by-fotografiska