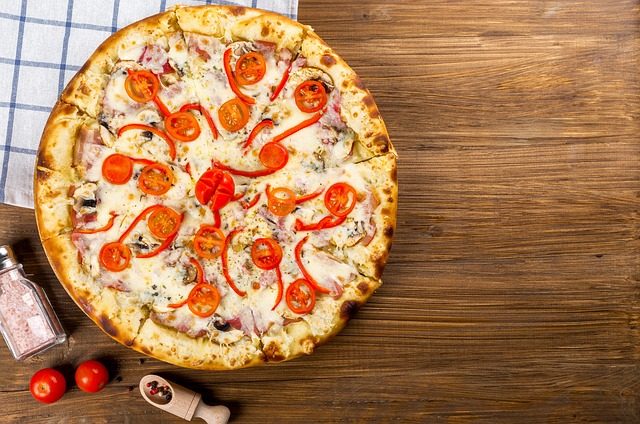 Written by: João Santos
The best ways to connect with a country and to understand more about its culture is to experience its gastronomy. Each place offers typical dishes that tell a little of its history, and who doesn't love a rich dish after hours of walking and touring?!
There are several tops and lists to choose from the best gastronomic destinations. These destinations are recommended not only for their flavors but also because of their popularity. Although the dishes are prepared according to the taste and culture of its residents, they are appreciated around the globe. Already wanting to go and try new flavors, here are our suggestions on recommended destinations for those who want to eat a good dish.
Italy
If America is known for NFL and baseball, England for soccer and fish and chips, Italy is synonymous of simply mouthwatering food. Any city in the country guarantees you a fine menu at low cost. It will be hard to choose between a good pizza, a spaghetti carbonara (with bacon, egg and cheese), penne with pesto sauce or so many other delights.
Looking for pizza? Avoid restaurants in the tourist center. The best pizzerias can be found in quiet alleys. For a traditional Roman meal, start with the bruschetta and choose spaghetti carbonara as a main course. The real pasta amateurs must visit the National Museum of Pasta. And for dessert? Tiramisu and gelato cannot be left out.
Without surprises, Rome leads this list of gastronomic cities. Whether you want a plate of Cacio & Pepe prepared in front of you or go through the various ice cream shops of the city, there are always plenty of good options to choose from.
Peru
A trip to this country is not complete without savoring its gastronomic circuit. The cuisine of Peru is appreciated worldwide and considered one of the best. There is a wide variety of dishes to try out there, such as the guinea pig and llama meat. You will also find the authentic and original ceviche. To drink, be sure to order the pisco, which is a grape brandy. The pisco sour cocktail is made with pisco, egg white, ice, lemon and sugar and pleases those who like to experiment different drinks.
One of my favorite dishes, that I strongly recommend, is the Chicken With Ají Amarillo, Ají is a spicy sauce made with Andean ingredients. The Chicken Aji is a dish based on this sauce and adds shredded chicken. It is accompanied with rice, potatoes, boiled eggs and black olives. It has a very spicy flavor and is famous for being easily prepared.
France
Museums, monuments, cafes or bistros, Paris keeps on enchanting its visitors. The city of light, love and elegance, as it is known worldwide, has in gastronomy – undoubtedly one of the most influential in the world – one of its main attractions. A recipe that can be simple and at the same time very refined.
Many curiosities marked the culinary history of Paris. French cuisine was declared by UNESCO as Immaterial Heritage of Humidity and there are some of the most prestigious cooking schools in the world. The gastronomic itinerary begins there in the morning with a croissant, passes through a crepe in front of the Tower and ends in one of the luxurious restaurants with exquisite dishes, accompanied by a fine wine or champagne.
Thailand
A place that combines paradisiac beaches and a unique gastronomy can be considered the destination of dreams, right? The city of Phuket is on the list of UNESCO's "Creative Cities" in the gastronomic category. Over there, street food is a separate attraction and among the typical dishes are Tom Yum Goong (Spicy Shrimp Soup), Gaeng Daeng (Red Curry) and Pad Thai (Thai style Fried Noodles).
Street food is more than something you eat quickly while strolling through the city. It is mix of emotion, surprise, innovation. This urban trend of food trucks and walking restaurants are internationally increasing with renowned chefs joining in. The challenge is to invent fast recipes that can be ahead of the customer, while developing endless possibilities, offering authentic delicacies at low cost prices and more consumers.