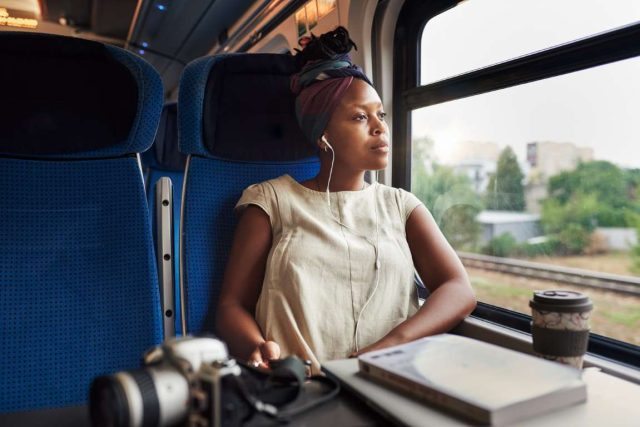 American Express has released its Amex Trendex[1] report, uncovering the latest trends shaping the industry across luxury shopping, travel and dining, including Canadian-specific insights as shared below.
According to the report, Canadians are turning to social media and leveraging "travel hacks" while travelling and booking travel:
Nearly 2 in 3 (63%) of Canadians plan to travel internationally this year and most (87%) have used a 'travel hack' in the past 6 months while travelling or booking travel

Nearly half (47%) use a credit card with travel benefits (higher than the global average of 33%, and any other market surveyed)
40% choose a hotel that offers complimentary breakfast
37% traveled with carry-on only to avoid baggage fees (higher than the global average of 30%)

Nearly half (42%) of Canadians turn to social media for travel inspiration, increasing to 79% amongst GenZers

The most popular things Canadians look to social media for when trip planning are top things to do at their destination (49%), landmarks to visit (48%) and restaurant recommendations (46%)

And when it comes to Millennials and GenZers, social media has impact on where they decide to go:

37% say they want to show off their travels to impress followers
28% say if they don't post their travels to social media, they may as well have not happened
27% even plan their travels based on what's going to impress their followers
The survey also found 65% of Canadians have a credit card that can be cashed in for travel rewards and among them, 76% keep track of how many points they have accumulated. With the newly refreshed American Express Platinum Card, points are just the beginning as Cardmembers receive benefits like a $200 Annual Travel Credit, access to the American Express Global Lounge Collection, and more.
---
[1] Methodology: This Morning Consult poll was conducted between August 17 – 29, 2023 among a national sample of 7,400 travelers – 2,000 travelers in the US, 1,000 travelers in Australia, Canada, Japan, Mexico, UK and 400 travelers in Hong Kong who have a household income of at least a $50k+ equivalent and defined as adults who typically travel by air at least once a year. The interviews were conducted online. Results from the full survey have a margin of error of plus or minus 2-5 percentage points. Some geographies may be weighted with fewer variables depending on local census data availability.