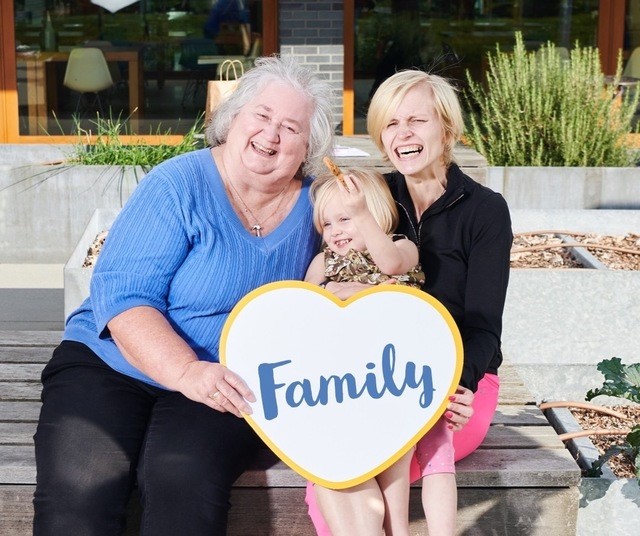 This Family Day, Ronald McDonald House BC & Yukon (RMH BC) is launching its Stories of Strength fundraising campaign to demonstrate the importance of keeping families close when they need it most. Between February 1 and 15, RMH BC will host this online fundraiser through Facebook to recognize and celebrate families staying at the House, with the community invited to post, share and donate.
Since 1983, RMH BC has positively impacted the lives of countless families through the most difficult of times. The state-of-the-art House is situated on the BC Children's Hospital campus and provides a home-away-from-home so families can stay close to their children as they receive life-saving medical care. The non-profit helps to support and ease emotional burdens for parents, siblings, aunts or uncles who must travel with their children to Vancouver for treatments that may take days, weeks or months to complete. Offering a supportive ecosystem, families receive support through a variety of amenities, including art and music therapy, comforting accommodations and healthy meals among many others.
Despite the COVID-19 pandemic, RMH BC has remained open this past year with the longest consecutive stay being 335 nights, while the average stay was 25 nights. Each of these visits mark an incredible story and compelling reason to fundraise or donate through the Stories of Strength campaign.
Leading up to Family Day on February 15, RMH BC will be celebrating families from across BC and the Yukon, sharing inspirational stories of their ability to heal, connect and find comfort at the House. From February 1-15, join in and support by creating a Facebook fundraising page, share personal Stories of Strength on social media and tag @RMHBC, or simply make a donation.
For more information and to learn how to create a Facebook fundraising page, visit Rmhbc.ca/family-day-stories-of-strength