1. Planet-Friendly Pea Protein
Younited Wellness All-In One Plant Protein + Superfoods $69.99 CAD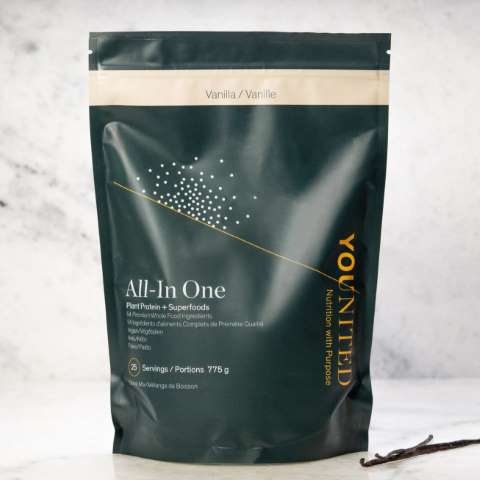 Younited Wellness offers All-In One Plant Protein + Superfoods made with a silky pea protein base that's considered a sustainable swap for whey protein. Pea protein is not only nutrient-dense and highly digestible, but it's also one of the few plant proteins that contain all 9 essential amino acids. The best part? Organic pea protein leaves no significant damage to land, air, and water through agricultural practices.
2. Sustainable Overnight Oats
Yumi Organics Yumi Starter Pack $65 CAD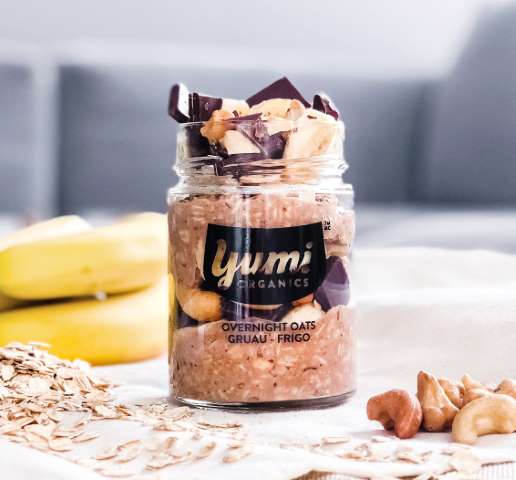 Like organic peas, organic oats are a sustainable crop that leaves minimal impact on our earth. Yumi Organics offers a Yumi Starter Pack that contains a free dietitian-approved meal prep plan, 6 servings of 4 delicious (organic) Overnight Oat flavours, and 6 reusable glass jars. Meal prepping your overnight oats saves time and money and helps you ditch the trash that comes with take-out meals.
3. Plant-Based Collagen Booster
Niyama Wellness Glow & Flow Vegan Collagen Booster $49.99 CAD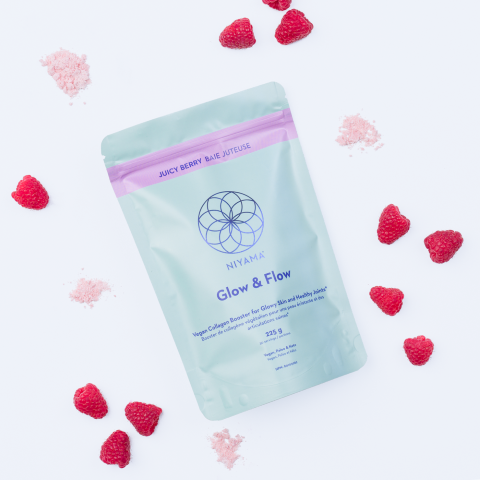 In a world filled with bovine-based collagen powders, Niyama Wellness offers a vegan-friendly solution: Glow & Flow Vegan Collagen Booster! Made with collagen-boosting ingredients such as vegan hyaluronic acid, marine trace minerals, and biotin, this berry-flavoured drink powder will help your body produce more collagen resulting in healthy joints, glowing skin, and beautiful hair. Bonus points: Niyama Wellness donates 1% of annual revenue to 1% for the Planet, a non-profit charity that supports environmental initiatives.