Vancouver residents can soon satisfy their culinary cravings when MILA opens in historic Chinatown in early September. Sister restaurant to the award-winning Virtuous Pie, whose vegan pizza and ice cream has captured hearts and taste buds citywide, MILA is an internationally inspired haven full of flavourful plant-based fare.
Whether you're raising your glass in a Cheers!, ¡Salud! or Bon Apétit!, MILA transcends borders and cultures to capture the universal excitement, warmth and connection of dining together – all while serving tantalizing food whose ingredients don't harm the planet. The 100-seat restaurant (which will operate at 82 seats to adhere to COVID-19 safety measures) is situated between Keefer and Main Street in the space formerly occupied by Juniper Restaurant & Bar. The new eatery exudes delightful innovation and an all-encompassing belief that the best memories are made when lingering over a shared meal.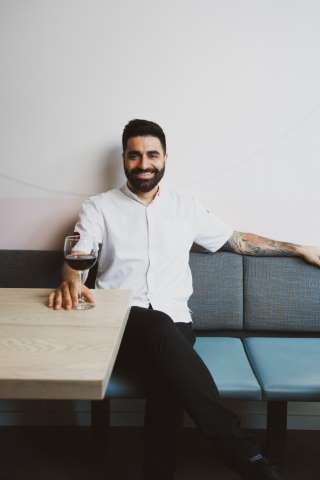 With a food program developed by Red Seal Chef Jim Vesal, MILA's menu is elevated yet approachable, boasting globally inspired dishes with Asian flair that nods to the surrounding neighbourhood. Jim joined Virtuous Pie's founding team in 2015 overseeing operations, culinary development and the expansion of the award-winning restaurant across British Columbia and into the United States. Prior to 2015, he worked as an executive chef of Cocktails & Canapés Catering, as well as a head chef at Earl's Restaurant + Bar in downtown Vancouver. His combined experience and proven success in culinary innovation are the driving factors behind the creation of MILA and its vibrant dishes.
"We're thrilled to debut MILA's one-of-a-kind menu to Vancouverites this September with the goal of introducing dishes that diners haven't seen before," says Executive Chef Jim Vesal. "MILA is for people with all types of dietary preferences and restrictions – not just vegans and vegetarians – as well as anyone seeking a lively space to celebrate special occasions, or simply dine out with friends and family on a weeknight."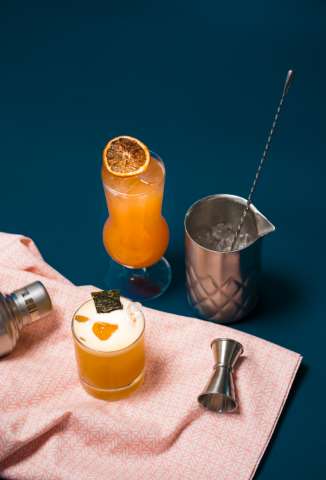 Diners can expect an enticing selection of plant-forward delights, including decadent mushroom and sausage tagliatelle with pistachio pesto cashew cream, sausage, wild mushrooms and fresh parmesan; as well as MILA's Smash Burger with double smash patties, cheddar cheese, lettuce, shaved onions, Roma tomatoes, black garlic chive aioli and pickles on a brioche bun. Signature sushi options are also available, including MILA's signature sushi roll made with heart of palm crab mix, avocado, cucumber, black sesame seeds, sambal crunch, spicy mango mayo and shredded nori; and Aburi lox oshi with cured carrot lox, Aburi sauce, shiso and serrano peppers. Cocktail offerings are equally alluring, with bold originals like the Smoky MILA Sour combining bourbon, cane syrup, vegan foamer and an Ardbeg float; and perfect refreshment for sunny days, like the Orange Crush with pale ale, gin, cane syrup and blood orange soda. Craft beer, cider and wine are also available on the menu.
Light, airy and welcoming, MILA's design updates the former space's dim lighting and neutral colours with warm pastel hues and brighter lighting. Contrast takes centre stage, with new elements playing off the old, intertwining and meeting in the central focal point: a majestic suspended light feature. Hung low to create intimacy, the fixture is populated with plants placed on coloured glass panels, thoughtfully arranged to refract and reflect the mood. 
MILA is located at 185 Keefer Street and will be open daily for lunch and dinner. For the latest news, including opening date and menu, follow @milaplantbased on Instagram, and @milaplantbased on Facebook. Learn more about MILA's plant-based mission at www.milaplantbased.com