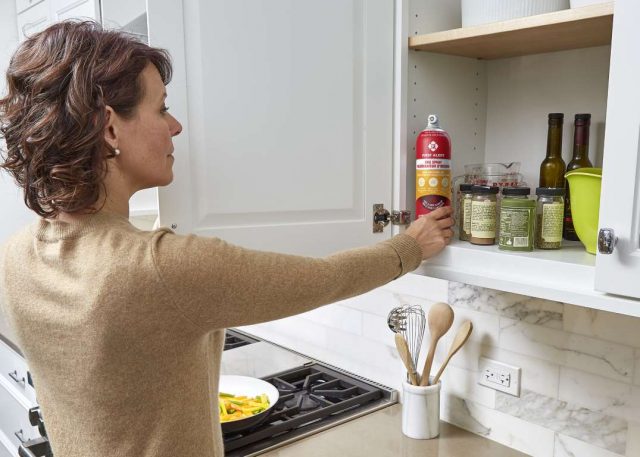 While decking the halls for this holiday season, keep your home protected from common fire hazards with these simple safety tips:

Safeguard the kitchen. The kitchen tends to get a lot more use during the holiday season, and cooking is the number one cause of home fires. In case of an emergency, be sure to have a fire extinguisher in a convenient location. For an easy-to-use alternative, consider the First Alert Fire Spray, which features a familiar spray-can design that covers a wider surface area and provides users more control than conventional fire extinguishers.
Candle with care. When burning candles for festive lighting, never leave them unattended and place them out of reach from children. Make it a routine to check that all flames are extinguished before you go to bed. Keep candles at least 30 centimeters from anything flammable.
Be cautious with Christmas trees. If there is a fire, the Christmas tree often is the first thing to ignite – especially if it is dried out. Remember to regularly water the tree. When purchasing an artificial tree, make sure it's fire resistant. While this label doesn't mean the tree won't catch fire, the tree will better resist burning and can be extinguished more quickly. Place the tree away from heating vents, radiators, stoves, fireplaces and burning candles.
Pull the plug on lighting dangers. A report from the National Fire Protection Association revealed that nearly two-thirds of fires involving decorative lights are due to electrical failures or malfunctions. Check light strings for broken or cracked sockets, frayed or bare wires or loose connections, and throw out damaged sets. Also, avoid plugging too many lights into an outlet; overloaded circuits can overheat and start a fire.
Maintain working smoke alarms. Correct smoke alarm placement, regular maintenance and alarm replacement are essential to preventing fire disasters during the holidays and all-year long. Smoke alarms should be installed on every level of the home, inside every bedroom and outside each sleeping area. Test alarms every month and change batteries every six months. For hassle-free protection, consider alarms equipped with a sealed 10-year battery – rendering battery removal a thing of the past.