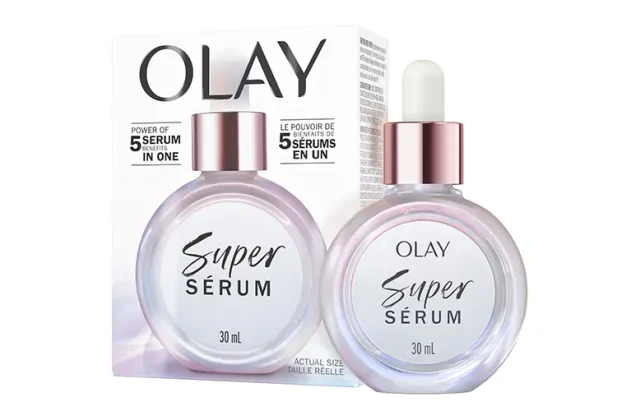 Prepare to witness a groundbreaking moment in the world of skincare? I'm thrilled to share OLAY's latest innovation this year – Super Serum, a breakthrough all-in-one solution that harnesses the power of FIVE luxury serums benefits in one lightweight formula to deliver Super Powered skin!
Here's what makes OLAY Super Serum a game-changer:
Super Powered Ingredients: Packed with the OLAY-exclusive patented activated niacinamide, vitamin C, collagen peptide, vitamin E and AHA, this powerful formula delivers clinically proven visible results that beat the #1 luxury serum in North America.
Exclusive Patented Activated Niacinamide: Olay scientists are tirelessly looking to discover the next breakthrough in skin care actives. "Our groundbreaking discovery of low-pH niacinamide (aka super powered niacinamide!) and its subsequent use in the new OLAY Super Serum formula offers users all of the benefits of niacinamide, with improved results in less time," said Dr. Rolanda Wilkerson, Principal Scientist at OLAY.
5 Luxury Benefits in One: The Super Serum helps to improve skin texture, even skin tone, firm skin, smooth visible lines, and provide long-lasting hydration!
Irresistible Visual Application Experience: OLAY's new Super Serum is unlike any other! With a unique visual experience, the serum's purple iridescence disappears upon application to indicate that the product has fully absorbed into the skin.
The OLAY Super Serum is available at OLAY.ca and in retailers nationwide across Canada.